Failure to uphold any part of the Bible ultimately undermines trust in the whole.
Who are we to question God's account of creation? "Where were you when I laid the foundations of the earth? Tell Me, if you have understanding," God says in Job 38:4.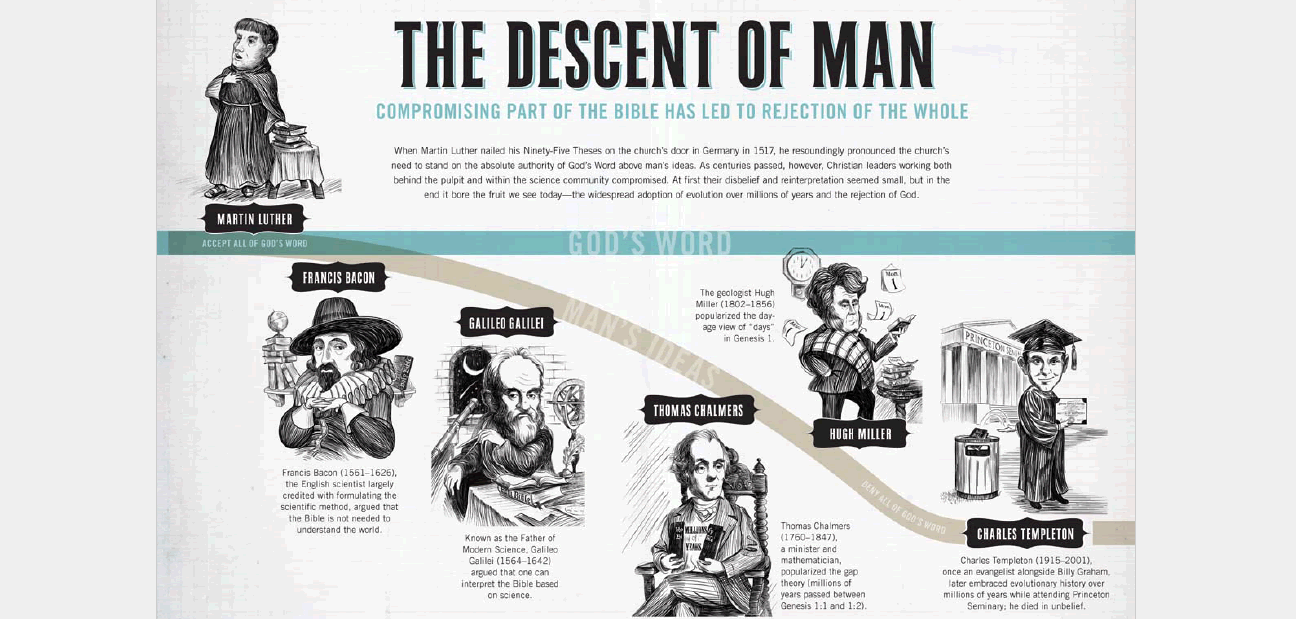 Click poster for larger view.