A recent article promotes the idea that Darwin opposed the concept of race and that he essentially tried to free us from a racist mindset.1 Is this a true claim?
Have you ever talked with someone who had things backward or dead wrong? I chatted with someone who thought Canada and Mexico were part of the United States of America—and that person lived in the United States. I saw a video of someone who thought the North owned slaves and the South had to go to war in an effort to set slaves free during the US Civil War. I once spoke to someone who thought the United States fought against Britain in WWII!
Yes, these things seem laughable, but the serious truth is that some people believe false things.
Let's Bring This Closer to Home
Did you know that many people have things backward or dead wrong, don't realize it, and still defend these false views? For example, consider these false beliefs associated with evolution and millions of years:
Man evolved from lower animals.
Man evolved and then migrated out of Africa.
Darwin tried to free us from racism (see where I am going with this?).
When I point these out as errant beliefs, some people get up in arms!
Man Evolved from Lower Animals
Did man evolve from lower animals? Not at all. God, the ultimate authority on the issue, said He created man from dust (Genesis 2:7) and the woman from Adam's rib/side (Genesis 2:21–23). Keep in mind that this task would be all too easy for an all-powerful God.
If someone were to object, by what authority do they appeal? Will they appeal to themselves or to other evolutionists such as Charles Darwin, the Epicureans, and Jean-Baptiste Lamarck? If so, they appeal to lesser, arbitrary authorities (i.e., man's fallible opinions). This is a misplaced authority fallacy—their word is meaningless next to God's Word, which is the final authority on all matters.
Man Evolved out of Africa
Darwin, thinking in terms of his evolutionary religion, claimed that man evolved out of Africa,2 because we find "lower" apes in Africa. This false view is reiterated in a recent article:
Up for grabs was whether modern non-Africans stemmed from one or more migrations out of Africa. The newest data suggests there was a single journey—that sometime between 50,000 and 80,000 years ago, a single population of humans left Africa and went on to settle in Asia, Europe, the Americas, the South Pacific, and everywhere else.3
God disagrees with Darwin in Genesis 11:1–9. Those who settled in Africa (which is named for Abraham's grandson Epher—land of Epher or "Epher-ica/Afer-ica"4) came out of Babel in the Middle East. All people groups originated out of the Middle East at Babel, which was in modern-day Iraq (named for Erech—one of the four initial cities that made up Nimrod's early kingdom in Genesis 10:10).5
Did Darwin Try to Free Us from Racism?
More and more, I hear people claim that Darwin tried to rescue the Western world from a racist mindset. I wonder if these people read Darwin's thoughts on the subject? Let's just start with the title of Darwin's first book on "favoured races": On the Origin of Species by Means of Natural Selection, or the Preservation of Favoured Races in the Struggle for Life. Though the book focuses on animal evolution and the "races" of the various species, Darwin does briefly comment on the supposed races of man in the preface to the sixth edition.6 Rather than use the title as an argument that He was racist, we should look to the actual words he wrote on the matter, especially in his other books and writings.
Racism is intrinsic to an evolutionary worldview.
The entirety of Darwin's work in his follow-up book, The Descent of Man, is predicated on a racist view. Racism is intrinsic to an evolutionary worldview. Man, through evolution, deviated into variant races. This is the teaching of Darwin. It is how Social Darwinists (those who take Darwin's ideas and apply them socially) justified many racist views in their day. Darwin argued that the civilized Caucasian race was clearly the most evolved.
In The Descent of Man, Darwin said:
At some future period, not very distant as measured by centuries, the civilised races of man will almost certainly exterminate, and replace, the savage races throughout the world. At the same time the anthropomorphous apes, as Professor Schaaffhausen has remarked, will no doubt be exterminated. The break between man and his nearest allies will then be wider, for it will intervene between man in a more civilized state, as we may hope, even than the Caucasian, and some ape as low as a baboon, instead of as now between the negro or Australian and the gorilla.7
Social Darwinism has played the "race card" for over a century. For example, Benjamin Tillman, Adolf Hitler, and Margret Sanger all used Darwin's views on race; and his views still persist today. Because Benjamin Tillman has been in the news recently, let's evaluate his Social Darwinistic views and application of Darwin's ideas to Clemson University.
For those who don't know, Tillman was instrumental in founding Clemson University. Tillman was also a racist and proud of it. Because of this, in recent years, people have been calling for his name to be removed from a building named for him [Tillman Hall] at Clemson.8 Tillman once argued, "The old struggle of survival of the fittest is beginning . . . and it is not saying too much to predict that the negro must do better or 'move on.'"9 His views were squarely in line with his Darwinist understandings. In The Descent of Man, even Darwin argued that the most advanced cultures were the result of Anglo-Saxons immigration.10
When someone separates or groups "blacks," "whites," and other supposed races into different categories, they are ultimately applying Darwin's understanding of race. For example, if a person with light skin applies for a scholarship at a college and is rejected because of "race," that categorization is based on Darwin's view, not a biblical view. Yes, racism existed before Darwin (a result of sin), but with Darwinism, it exploded.
It has only been in recent times that some evolutionists are rejecting Darwin's view and now borrowing from the biblical view that all people are of one race—the human race/Adam's race. A recent article states
Race is perhaps the worst idea ever to come out of science.11
The modern concept of "race" didn't come out of science, which is a methodology; instead, it came out of previously held racist views fueled in large part by evolution over 150 years ago. The article continues:
That's not to deny that people vary in skin color and other visible traits. Whether you're dark or light, lanky or stocky depends in part on the sunlight intensity and climate in the regions where your ancestors lived.12
This argument, presented in the article, is a rehash of Darwin's oversimplified and erroneous view.13 Allow me to explain. In Africa, at the equator, people are dark skinned. As we move away from the equator to the Middle East, people have a more middle brown skin tone. Much farther from the equator, in places like Scandinavia, people have a very light brown skin tone. Thus, the evolutionary position is that more direct sunlight results in darker-skinned people.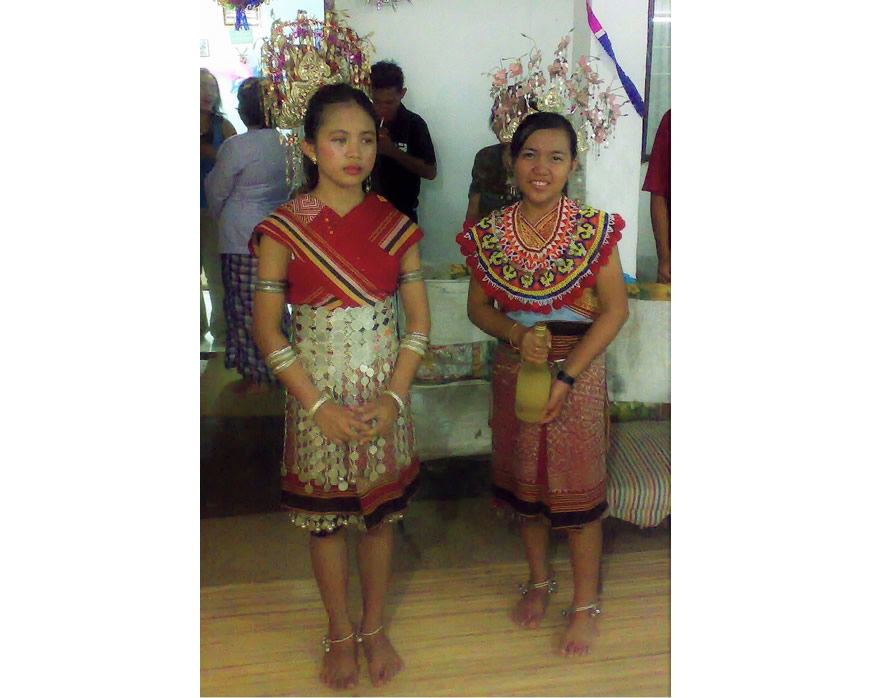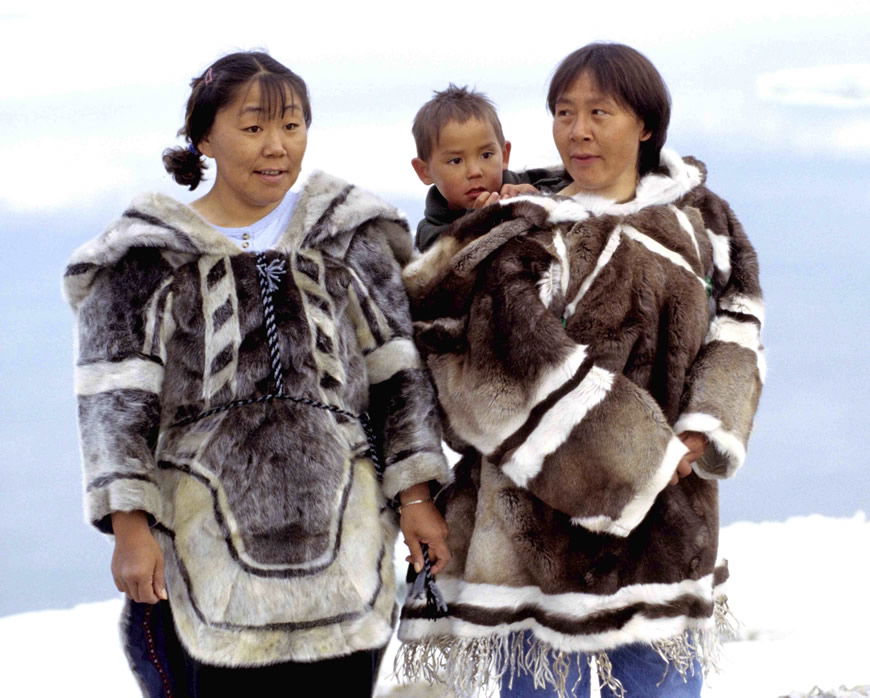 However, this simplistic view fails extensively when we move over in longitude. Malaysia, which is very close to the equator, has people that can be very light brown skinned. Moving a significant distance from the equator to Tasmania, the Aborigines, Australia's original inhabitants, were extremely dark. Go much farther in latitude to Alaska, and we find that the Inuit can be an olive shade to middle brown. But there are several factors which determine skin shades in relation to geographic location. Genetics (especially in isolated homogeneous cultures), diet (especially those high in vitamin D),14 or possibly even colder ambient air temperature, (which causes people to wear more clothes),15 are or may also be factors, so pinning most skin shading on sunlight intensity (which may be a minor factor) is a gross oversimplification. Without knowing about genetics, Darwin developed this false view, which still carries over to modern times.
Graves—who is the author of several books, including 2005's The Race Myth—said a key turning point occurred when Charles Darwin published On the Origin of Species in 1859. From his travels around the world, Darwin realized that there was no scientific reason to divide people into four races. It made just as much sense to him, he wrote later, to divide them into anywhere between two and 63 races.16
But not one. Darwin clearly believed in a racist view of no fewer than two races and potentially more. He also presumed that the top race (Caucasian in his view) would no doubt exterminate the lesser races and even many apes in the struggle to survive. Thus for Darwin, it would open the door for the Caucasians to evolve to an even higher state without going backward on the scale.
Biblically, there is one race, the human race. Recently, the field of genetics has been catching up with the Bible. Genetically, there is only one race. You need to understand that this came as a surprise to many evolutionists. However, many evolutionists still live contrary to this (e.g., DNA codiscoverer James Watson, though he apologized for his public comments, still believes in higher and lower races of man).17
Government forms still persist in categorizing citizens into races (e.g., Caucasian). Even the press, general public, polls, and so on still divide people by "race." When are people going to start answering the question correctly?
When asked about race, it almost makes you want to answer, "I'm part of the human race."18 And let that be that.