Both the Ark Encounter and Creation Museum themed attractions in Northern Kentucky are world class—and it's no different at Christmas time with our special programs. Don't miss the opportunity to visit both attractions during specific dates this month, and have a spectacular Christian experience for Christmas. See the photos from past Creation Museum Christmas Towns—and for 2016, even more lights have been added. Also see the photos that give a sneak preview of some of the spectacular Christmas lights that will be on display at the massive Ark.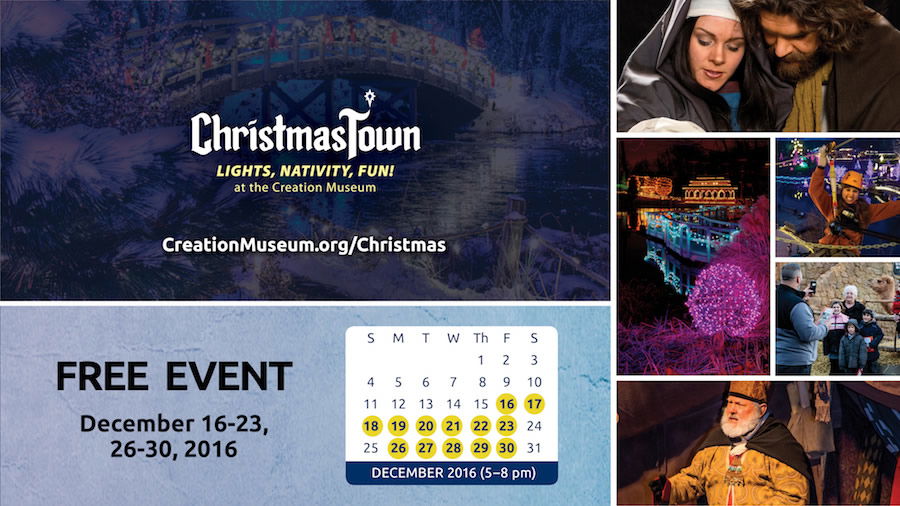 Free Christmas Town at Creation Museum
December 16–23 and 26–30 from 5 p.m.–8 p.m. each night (we close at 9 p.m.), visit the Creation Museum for the free Christmas Town event that includes Garden of Lights (spectacular light display), a live Nativity, live animals, petting zoo, dramas, concerts, fun food to purchase, and lots more. At Noah's Café inside the museum, enjoy our special turkey dinner for only $6.99 (our full menu is also available).
There is a charge for camel rides, zipping across the lake, and attending The Christmas Star planetarium program inside the museum.
On the same dates, you can also obtain tickets to the Creation Museum's "walk through history" for only $5 per person, from 5 p.m.–8 p.m. (the museum closes at 9 p.m.). Parking on site is free.
By the way, normal hours at the Creation Museum are Monday–Friday, 10 a.m.–6 p.m.; Saturday, 9 a.m.–6 p.m.; and Sunday, 12 p.m.–6 p.m.
For Christmas Eve, the hours are 9 a.m.–3 p.m. (with tickets half price).
As noted above, there are special extended hours for Christmas Town dates of December 16–23 and 26–30.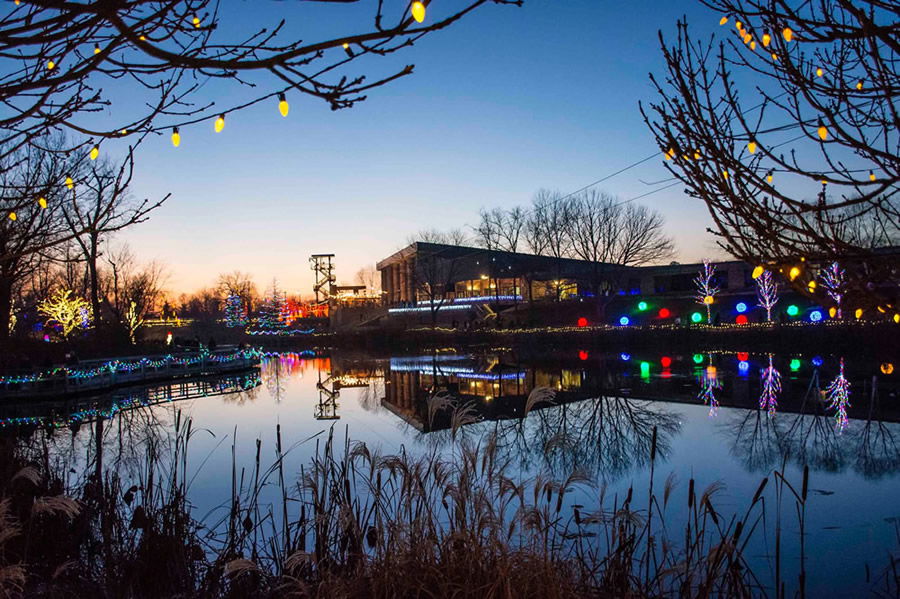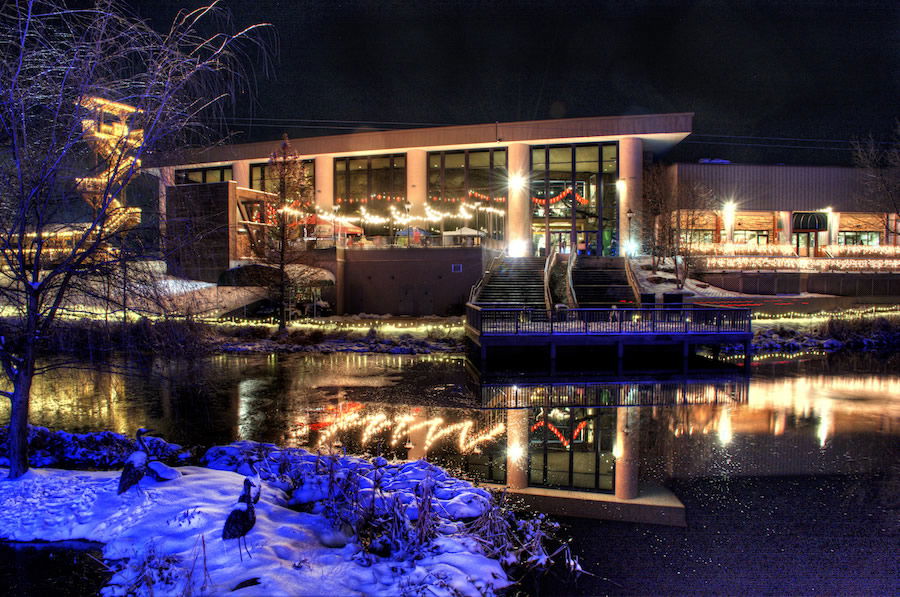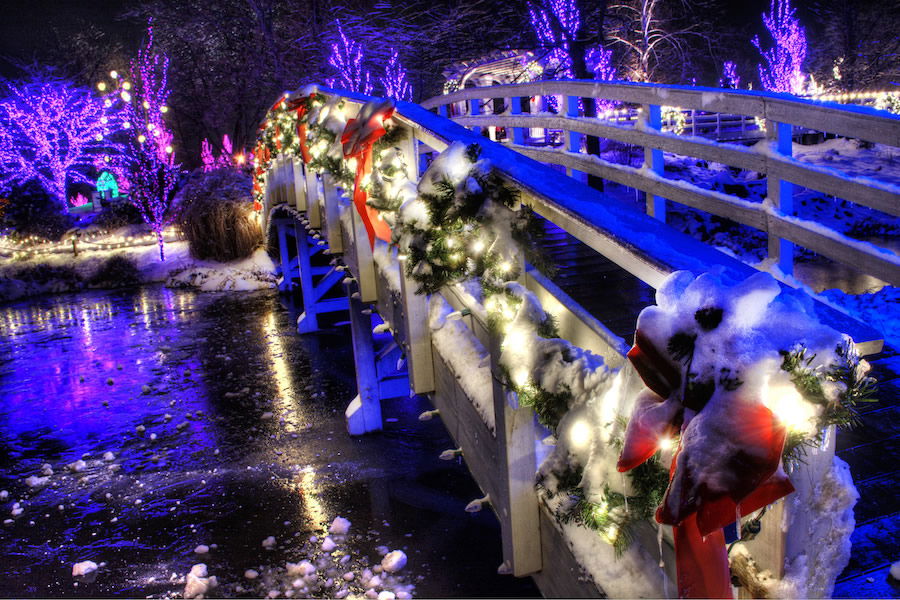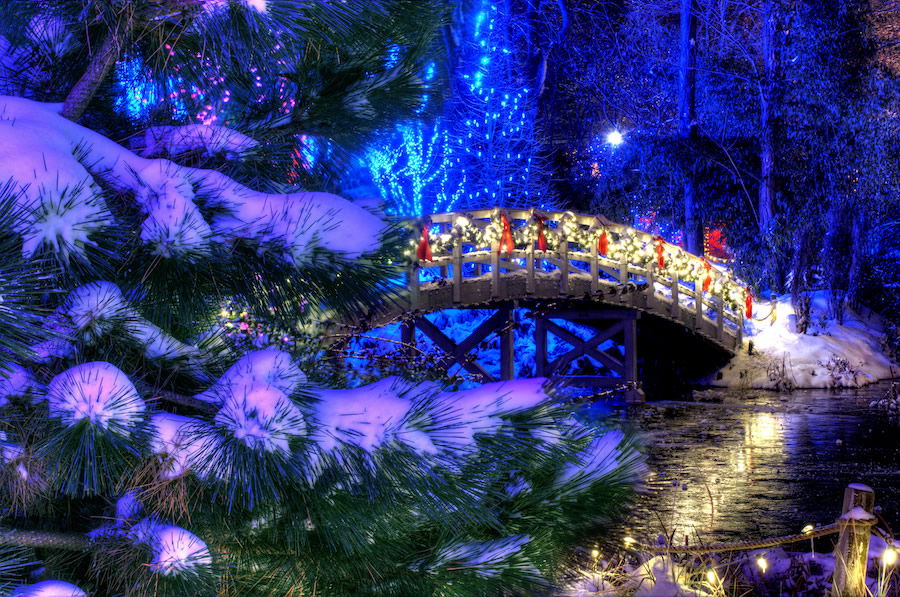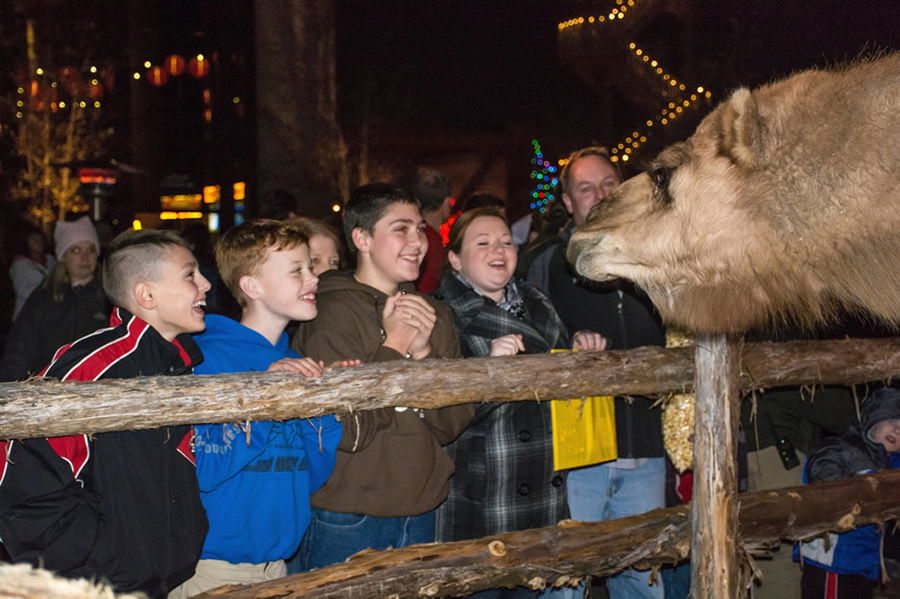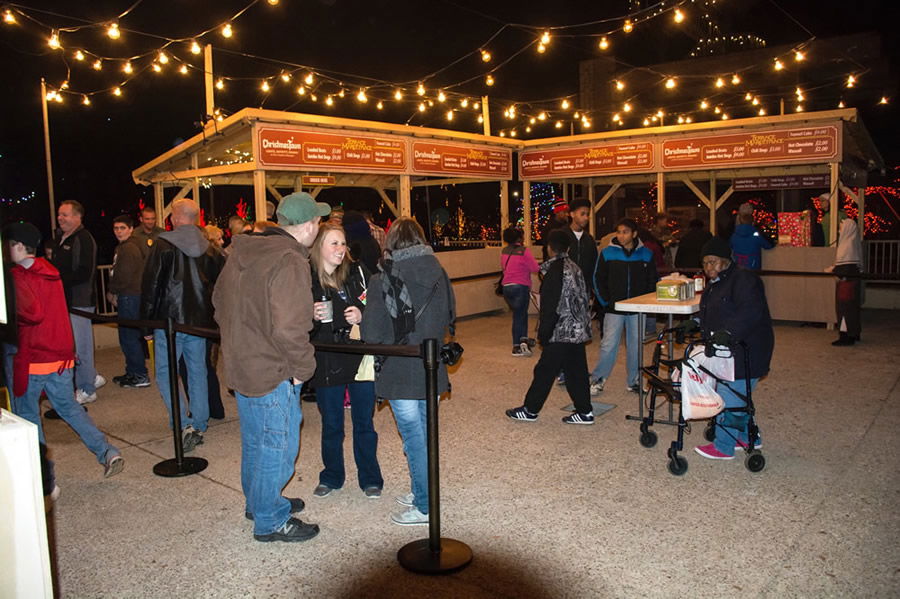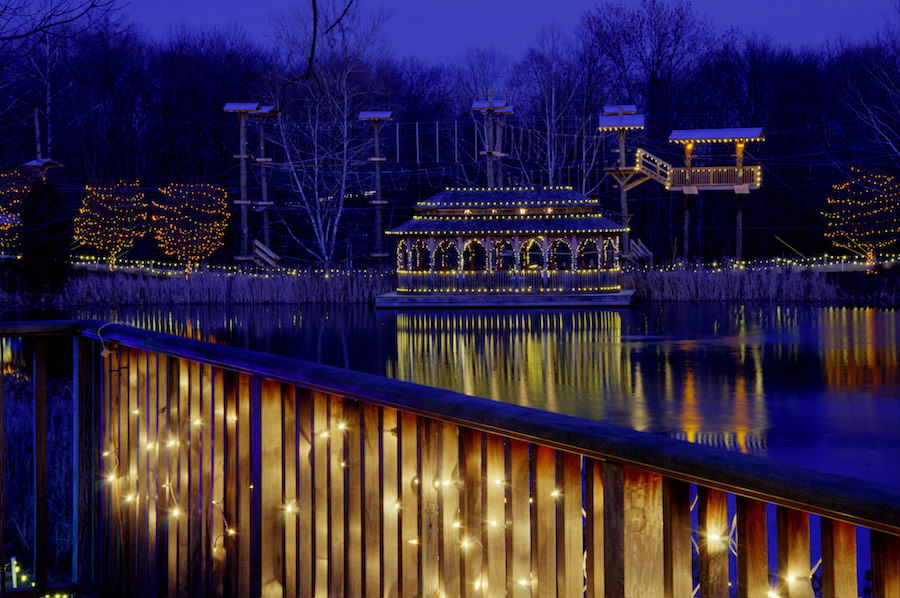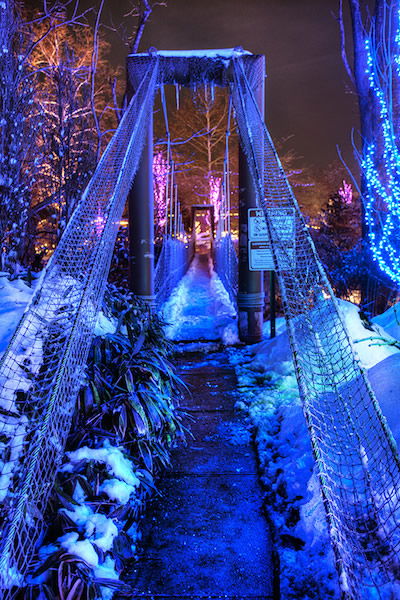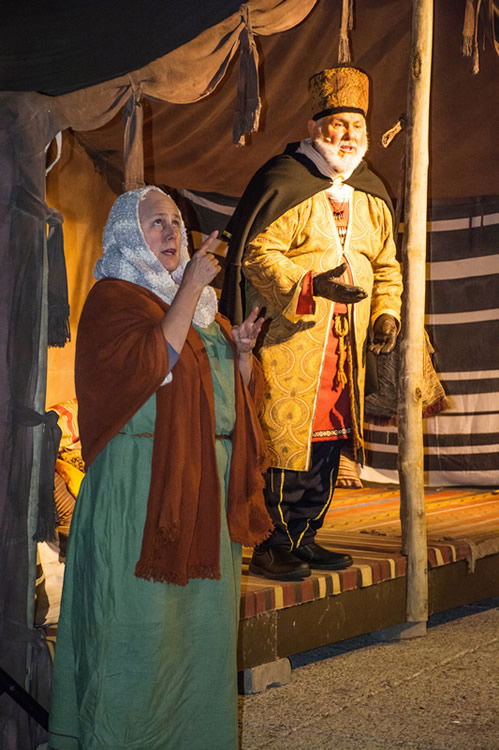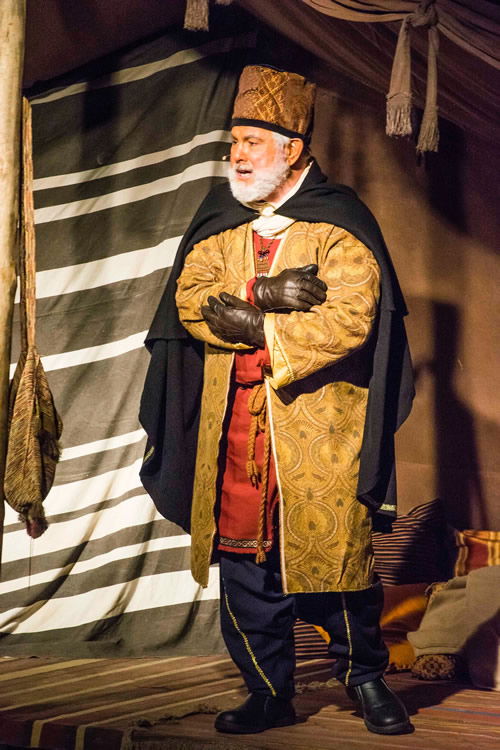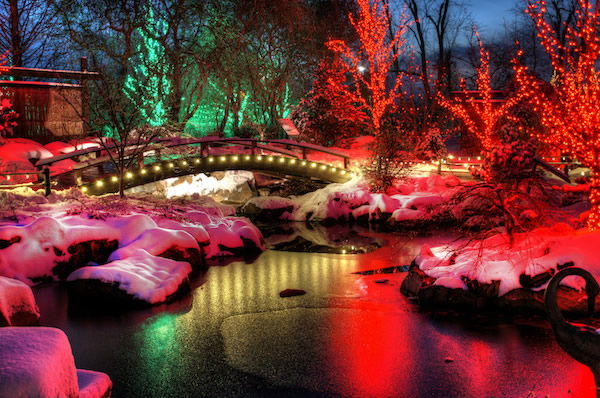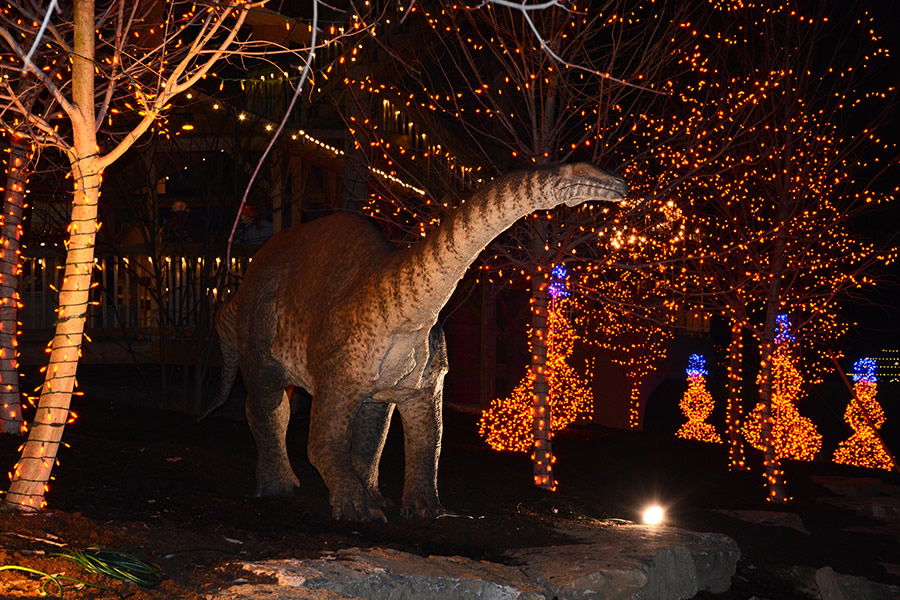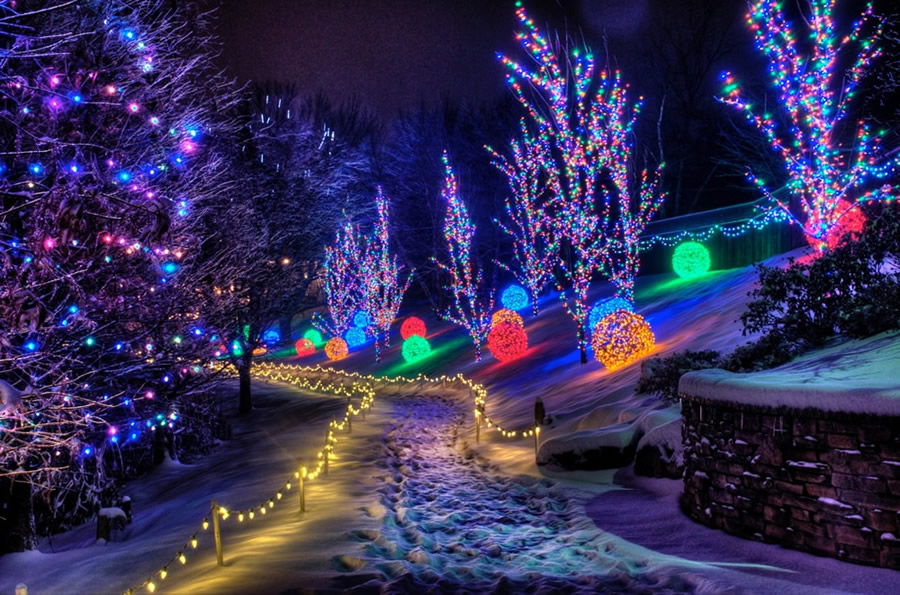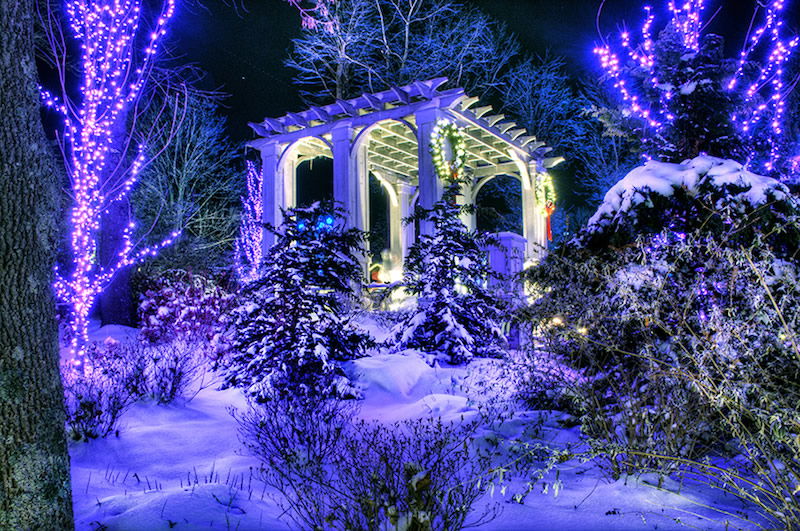 Ark Encounter Christmas!
Half-price admission from 5 p.m.–9 p.m. (last admission at 8 p.m.) will be in effect December 16–23 and 26–30 (same dates as Christmas Town at the Creation Museum). On those dates, parking at the Ark is free after 4:30 p.m. Experience amazing lights, the zoo, petting zoo, and three decks of life-size Ark exhibits at that great discount!
The normal operating hours for the Ark Encounter are Monday–Saturday 9 a.m.–6 p.m. and Sunday 12 p.m.–6 p.m. The Ark is in Williamstown, Kentucky, 40 interstate miles from the museum.
Christmas Eve hours are 9 a.m.–3 p.m., and tickets are half price.
In addition, there will be a massive Fair Trade market at the Ark site and the opportunity to have a delicious meal from the special Christmas menu at Emzara's Kitchen.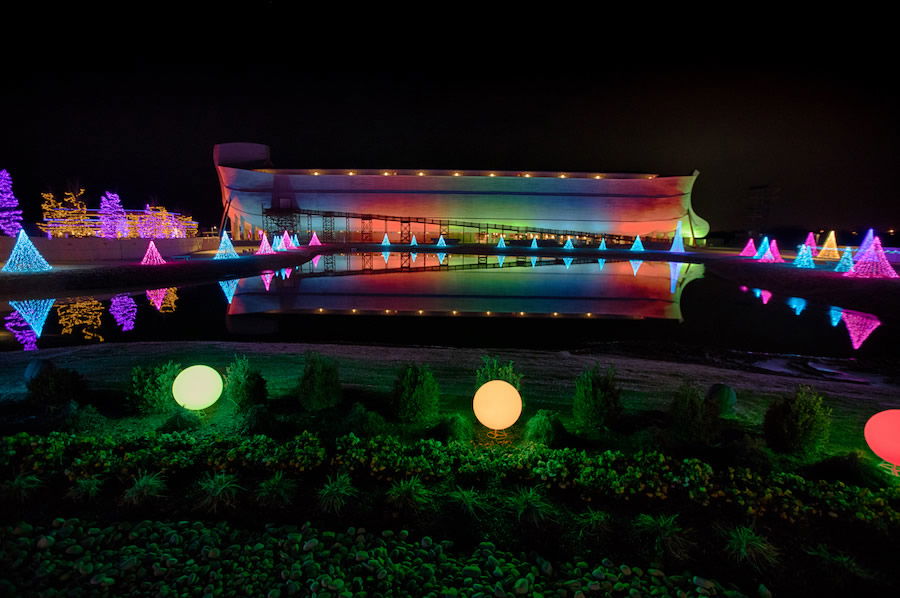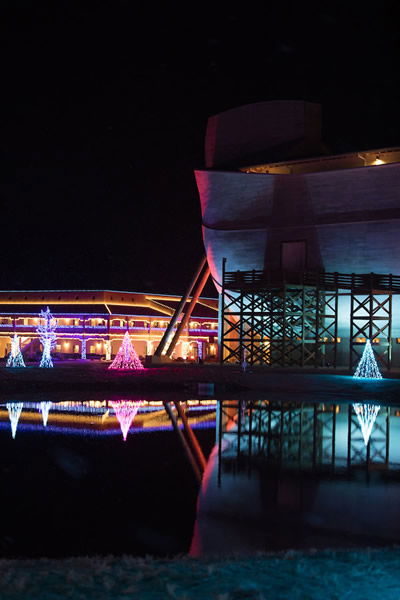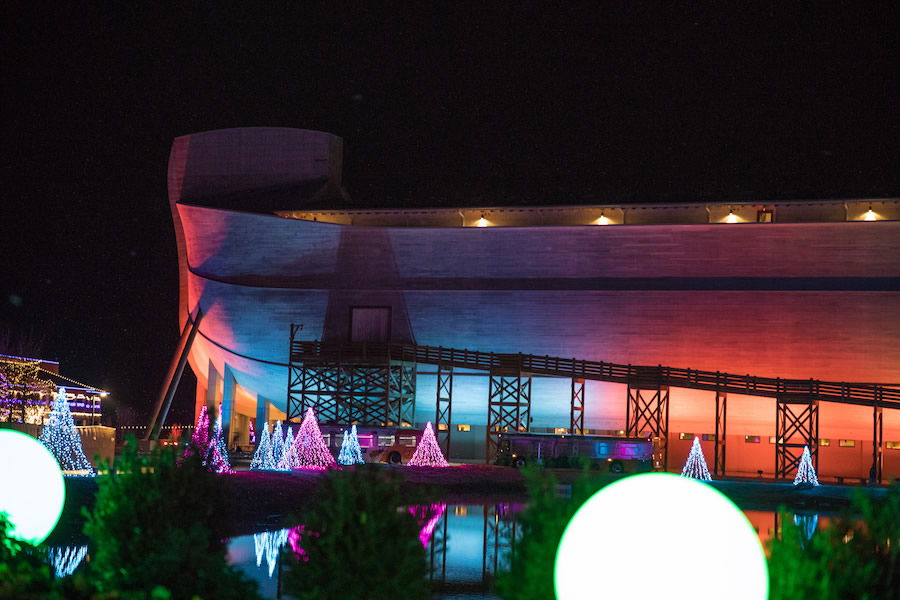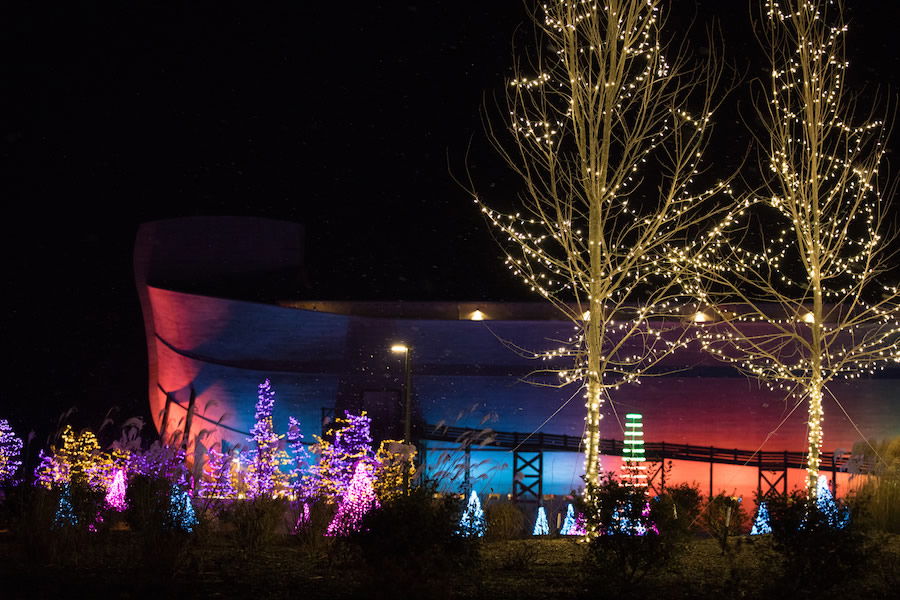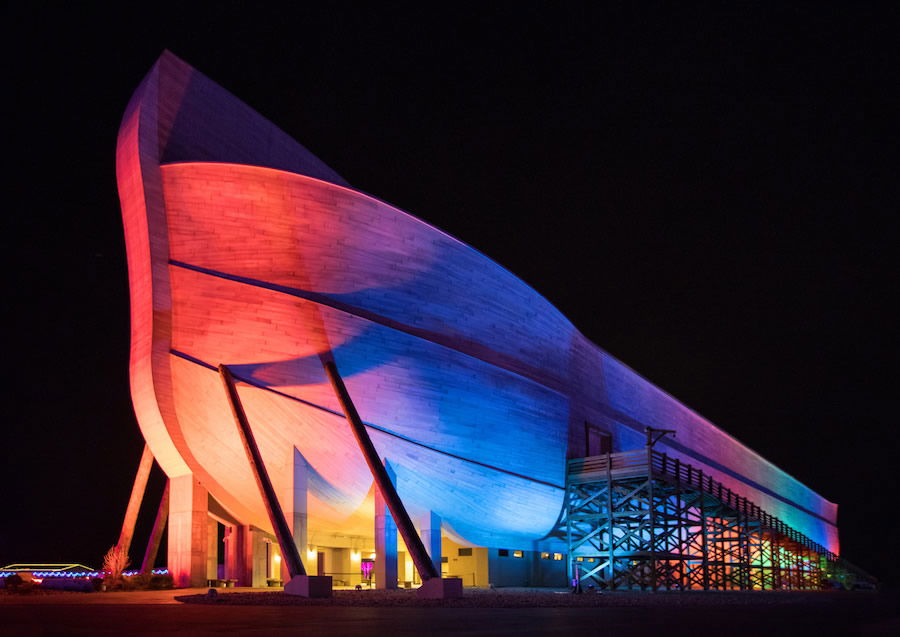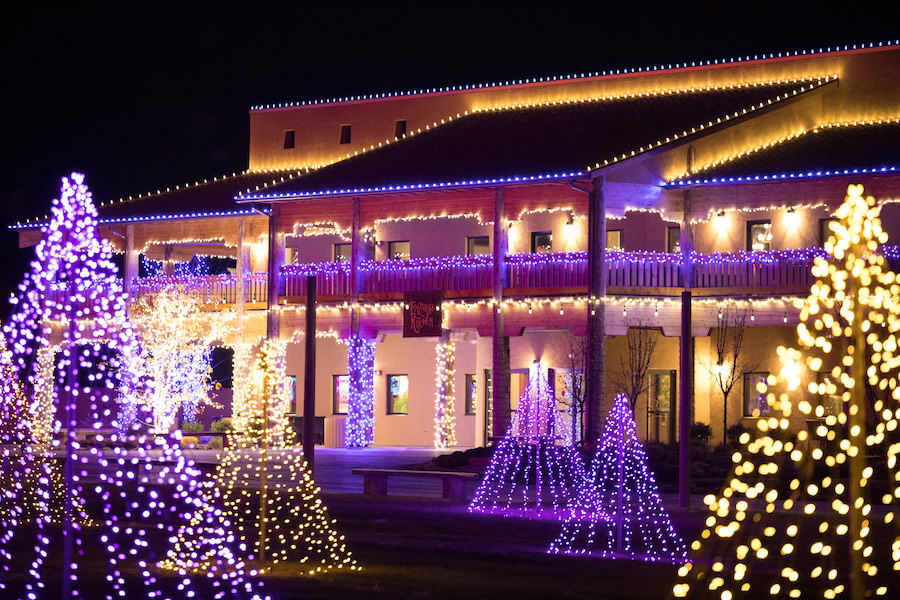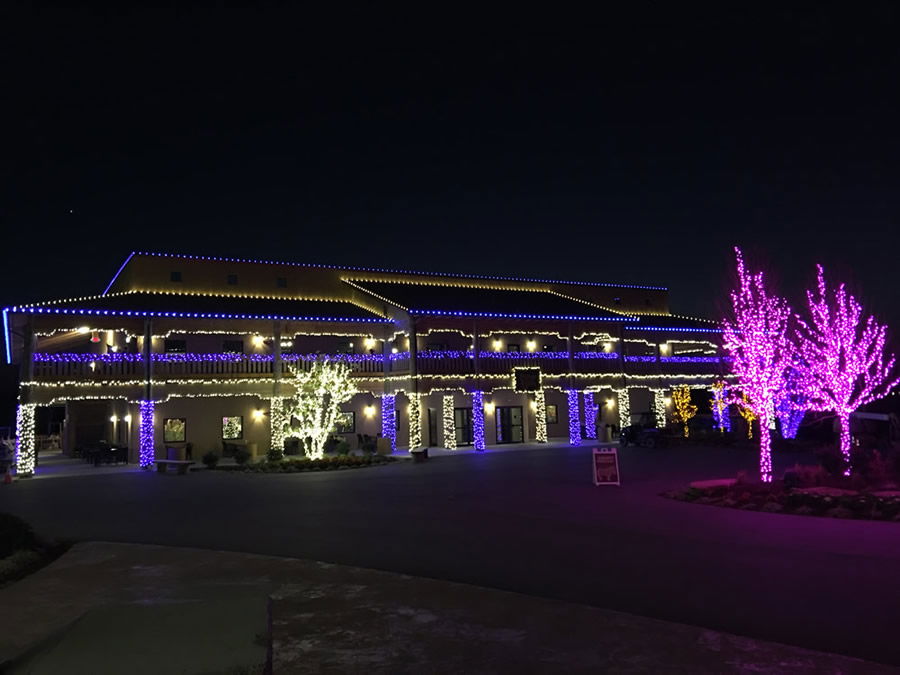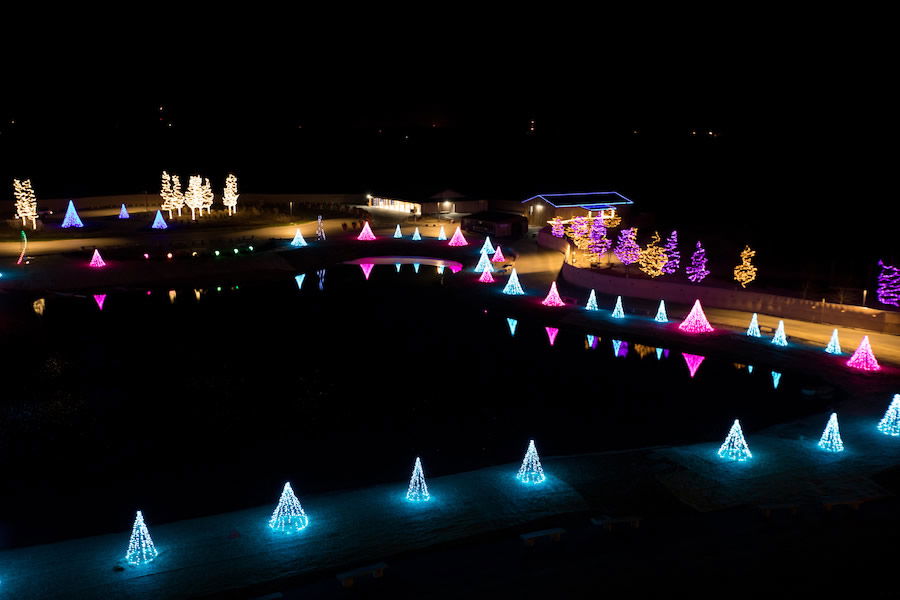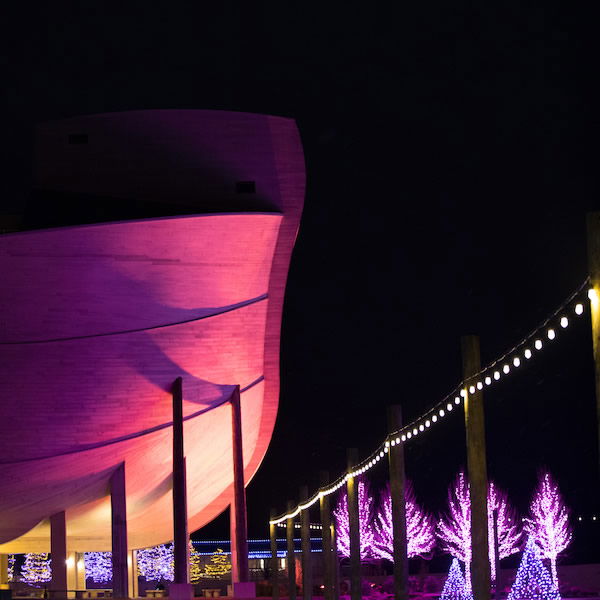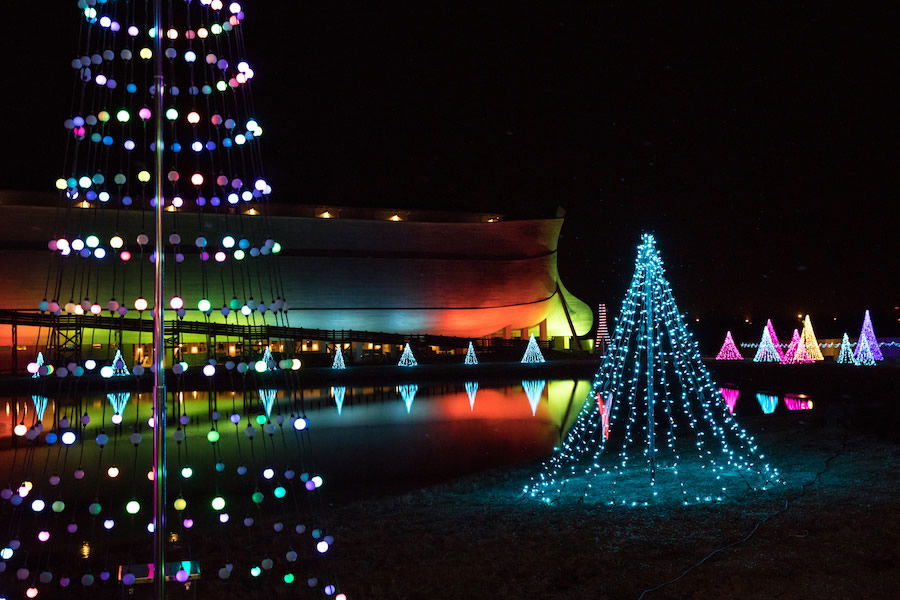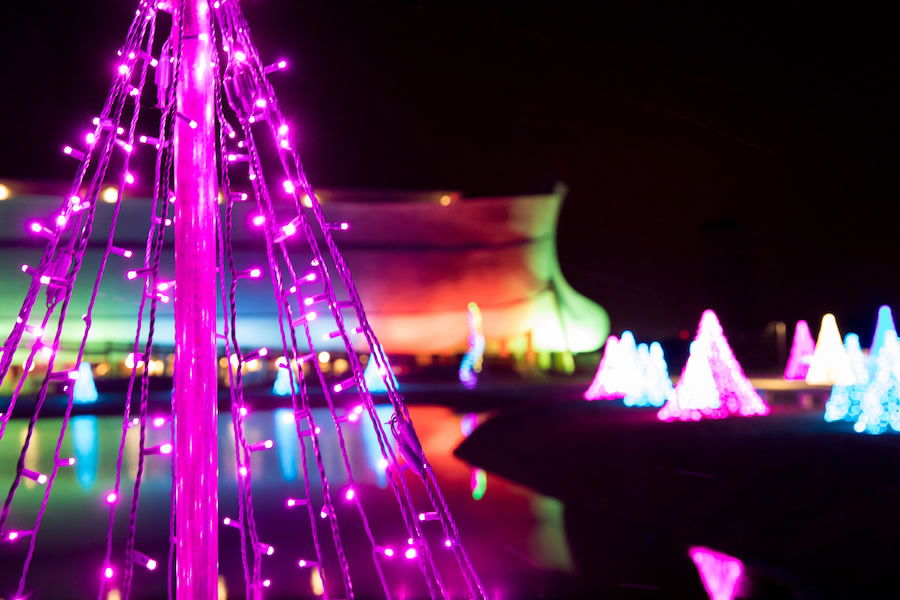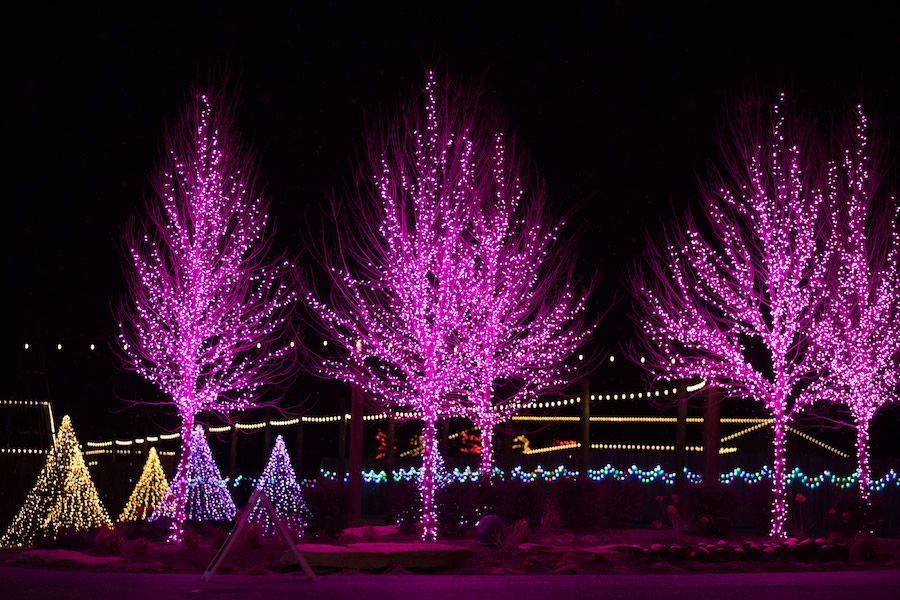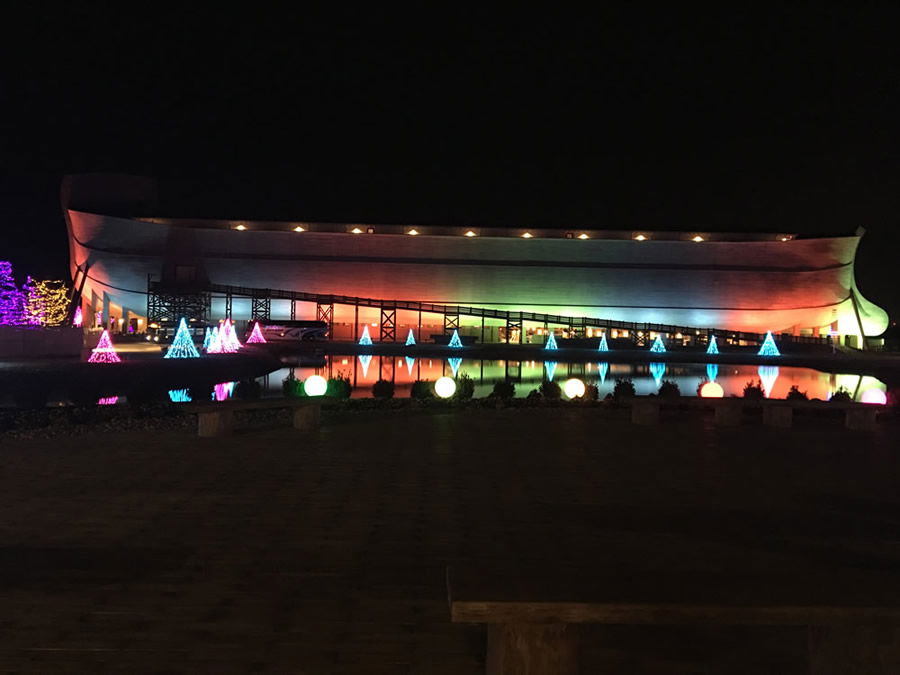 Christmas Eve Special
Tickets on Christmas Eve for both the Creation Museum and Ark Encounter are half price. Creation Museum hours for Christmas Eve are 9 a.m.–3 p.m., and at the Ark Encounter the hours will be 9 a.m.–3 p.m.
For further information, check out the following links:
See you here in Northern Kentucky this month for Christmas!