It's easy. Just fill out the form below, and your gift card balances will be translated into Kingdom impact!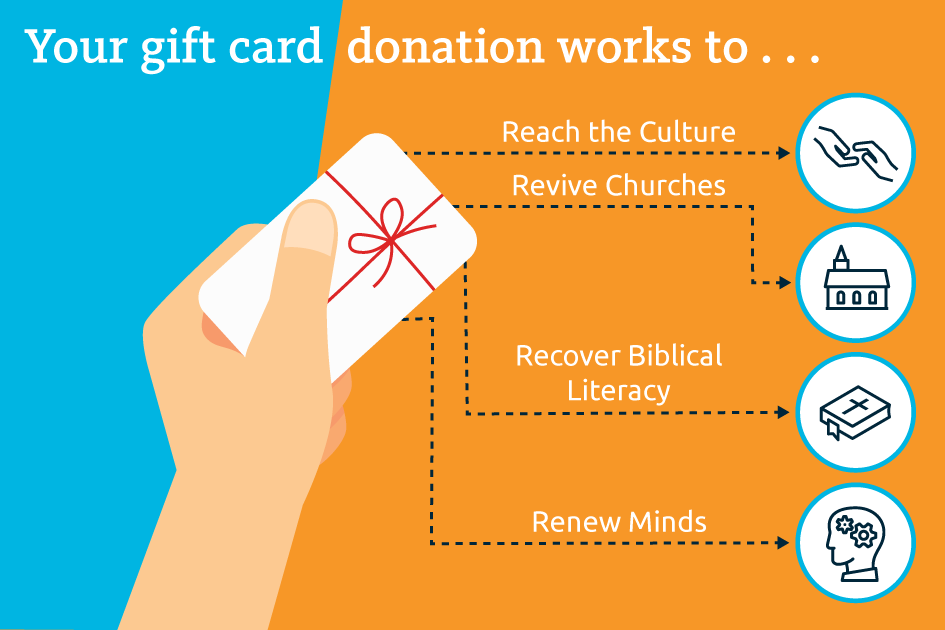 Thank you for your generous support as we continue impacting the church and the culture for Christ and for eternity.
All gifts to Answers in Genesis, a 501(c)(3) non-profit organization, are tax deductible to the fullest extent allowed by law. Gifts given to a specific program will be used for that program unless we receive more contributions than can wisely be used for that program.