Every year in the United States alone over 850,000 unborn children lose their lives to abortion. Each of these children was fearfully and wonderfully made by God in his very image.
Every life has value and worth and deserves to be protected. And that's the powerful message we're boldly proclaiming in our brand-new exhibit, "Fearfully and Wonderfully Made," coming to the Creation Museum in the summer of 2020.
This exhibit will challenge thousands of Creation Museum guests from across the United States and around the world with the message of the sanctity of human life and the gospel. Please join with us by praying and giving towards this new exhibit.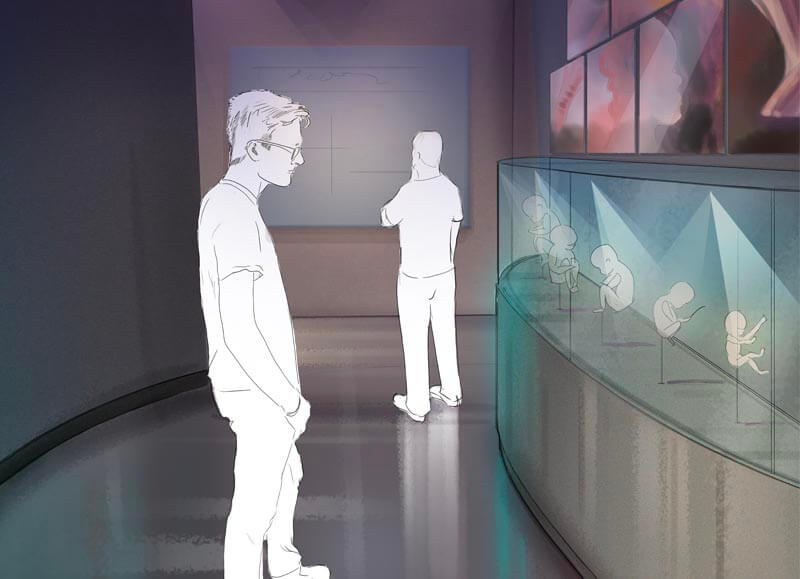 3-D models
Beautiful 3-D models of babies growing in the womb will powerfully declare what the psalmist marveled over in Psalm 139:14, "I am fearfully and wonderfully made. Wonderful are your works; my soul knows it very well."
Dive into the details
Fascinating details about the development of a baby will proclaim, "For you [God] formed my inward parts; you knitted me together in my mother's womb." Popular Answers in Genesis speaker and researcher, anatomist Dr. David Menton, will supply these details on the intricacy and sheer wonder of the developmental process.
When does life begin?
This exhibit will powerfully answer this much-debated question with a bold pro-life message. Scripture and science confirm life begins at the very moment of fertilization and continues until natural death. With this in mind, guests will be encouraged to "open [their] mouth[s], judge righteously, defend the rights of the poor and needy" (Proverbs 31:9).
The hope of the gospel
We can have hope, forgiveness, and freedom in Christ, no matter what we've done in the past. Guests will be challenged to choose Christ, placing their hope and trust in him and receive his free gift of salvation, available to all who will repent and believe, "If we confess our sins, he is faithful and just to forgive us our sins and to cleanse us from all unrighteousness" (1 John 1:9).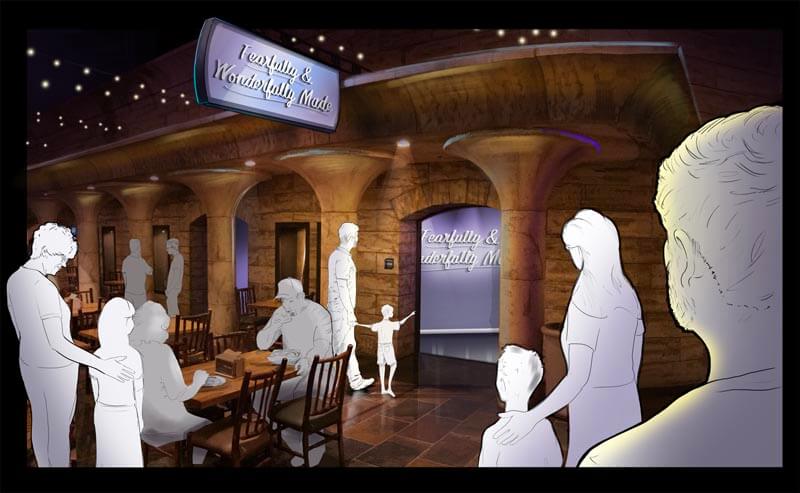 An even wider impact
Hundreds of thousands of Creation Museum guests from across the United States, and around the world, will be impacted by this new exhibit. But it will have an even wider reach than that! Churches and other organizations may use duplicates of this exhibit to proclaim the sanctity of human life to their city and state.
More Ways to Give
To donate monthly using your checking or savings account please call Customer Service (1-800-778-3390).
Non-Cash Gifts IRA Rollover Gifts Planned Giving
Financial Accountability




Answers in Genesis recognizes that financial integrity is foremost in a ministry as it uses supporters' donations wisely. For this reason, AiG has sought to maintain the highest standard when it comes to our financial affairs, stewardship, and accountability. Below are a few of the actions that AiG has taken to achieve this goal: