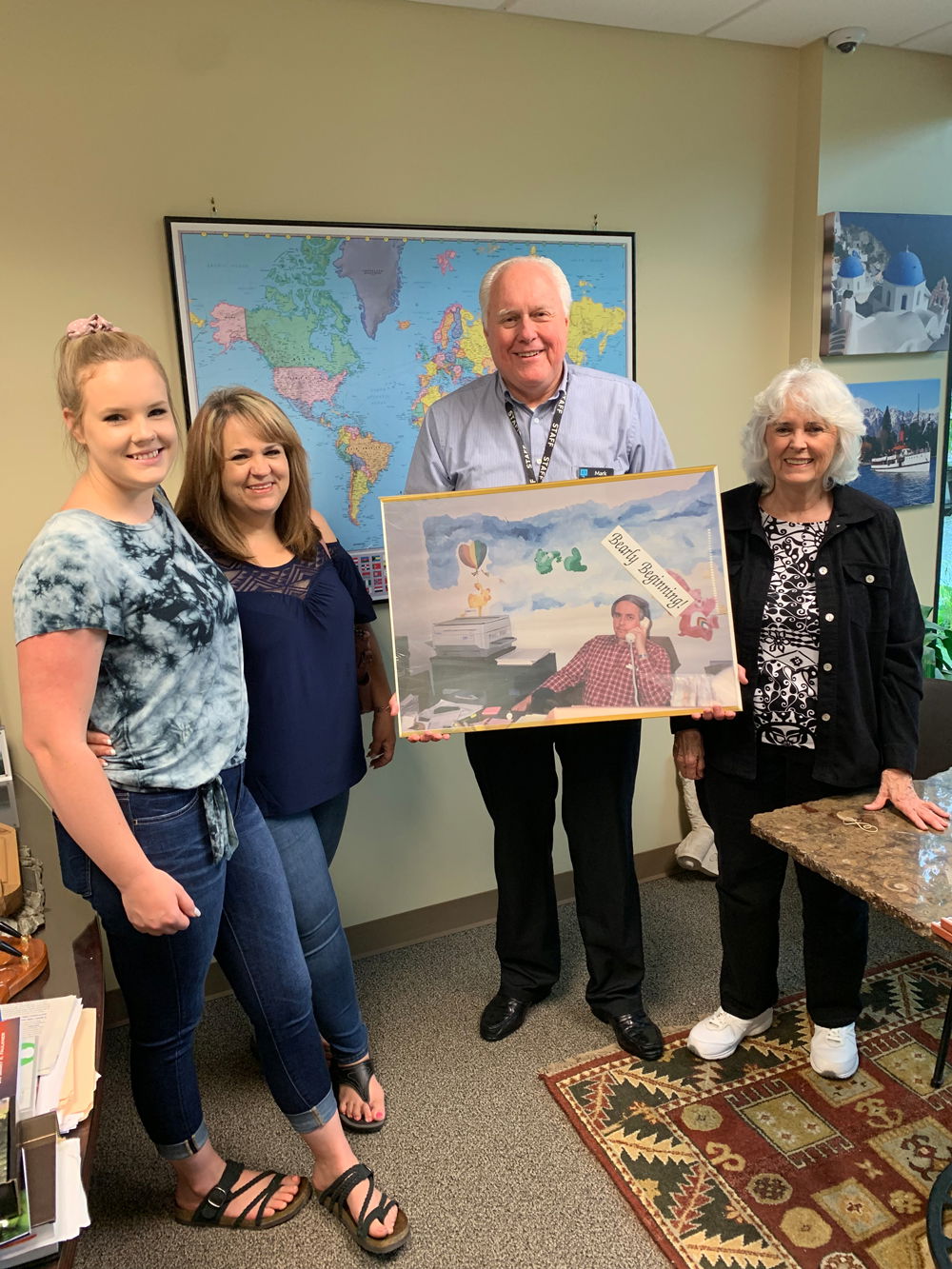 This photo was taken recently at the AiG offices. The man "in the photo inside the photo" is Mark Looy, AiG's co-founder (along with Mike Zovath and me) and today our CCO. He's the same guy holding the photo (my has he aged in 25 years!). Here's the background on this photo that brings back many memories.
This was our temporary "office" in California—which was actually a bear-themed nursery in the home of Mary Chivers (seen on the right of the photo) and Phil Chivers. Mary and Phil worked with the fledgling AiG ministry, hence the caption seen on the photo: "Bearly Beginning."
Well, Mary and Phil eventually decided to move out with us to Kentucky in May of 1994. Phil, a great friend and colleague who traveled the country with me to help set up our events, passed away in 1998. Mary re-married and to another Steve: Steve Carmack. He joined the ministry and also became a great friend of mine—and he assisted in helping set up our events. Mary and Steve eventually moved back to the West to be with their growing family of grandchildren. (Mary now has 23 grandkids and 13 great-grandchildren!)
Over these 25 years, Mary has seen AiG grow into a staff of over 1,000 (including seasonal workers) with millions of guests visiting our Christian themed attractions—now with a global impact. Thank you, Mary, for your part in launching AiG and working here in Kentucky for several years.
So in this photo above, left to right, are Mary's granddaughter Joanna, Mary's daughter Julie, Mark Looy, our CCO, and Mary. And here is a photo of me with the three generations, inside the Answers Center, with the Ark in the background.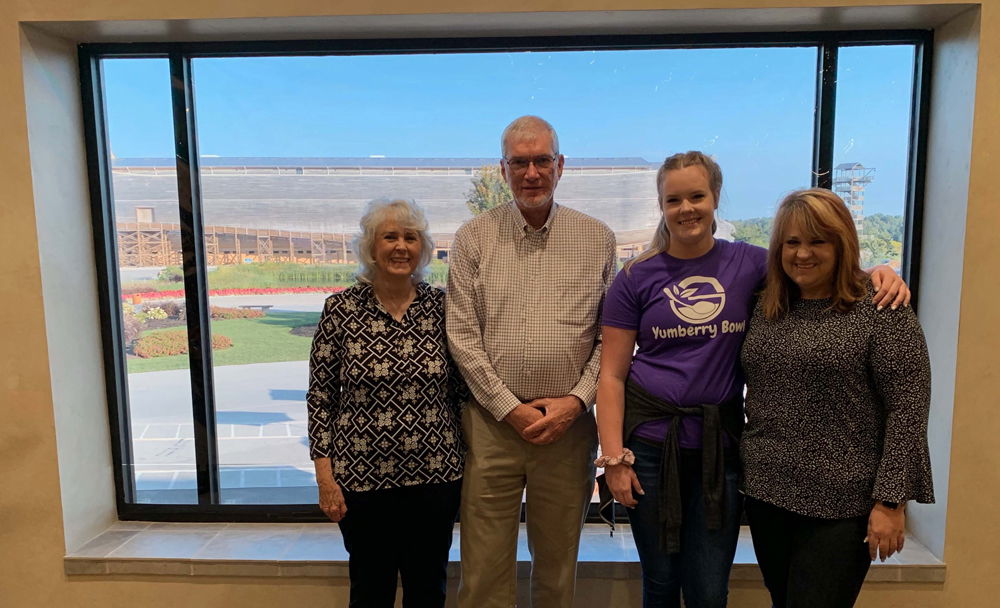 We're so thankful for the thousands and thousands of individuals and families who have supported the Answers in Genesis ministry in so many ways over the past 25 years. If you would like to support this vital Bible-affirming ministry, visit AnswersinGenesis.org/donate.
Thanks for stopping by and thanks for praying,
Ken
This item was written with the assistance of AiG's research team.