After her visit, Abby shared with her followers about her experience at the Ark, encouraging them to come: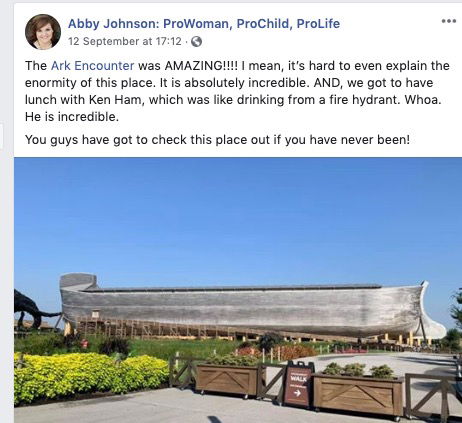 We are thrilled by the raving reviews for our two attractions (the Ark Encounter and the Creation Museum 45 minutes away). Each day, we welcome visitors from around the world from different faiths, and the gospel message along with the message of biblical authority, are boldly proclaimed. Indeed, it's not just Christians who visit—people from many different backgrounds come, and we pray they are challenged by what they see, read, and hear.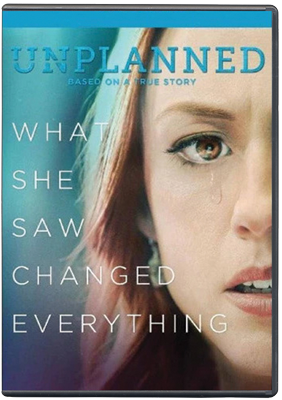 Many of you know Abby Johnson as a pro-life advocate, whose real-life story inspired the film Unplanned (a movie I highly recommend you see, despite its unwarranted R-rating). She was known as the youngest Planned Parenthood director ever, had two abortions herself, and counseled many women to end their pregnancies . . . until she observed an abortion for herself. She then became a pro-life advocate who has dedicated her life to saving the lives of babies and exposing the evil of abortion.
Her story is powerfully shown in the film Unplanned. It is an incredible film, and I urge everyone to see it and share it with their teenage children, friends, families, and churches. Unplanned is now available on DVD and Blu-ray in the AnswersBookstore.com. I encourage you to order a copy today.
Thanks for stopping by and thanks for praying,
Ken
This item was written with the assistance of AiG's research team.