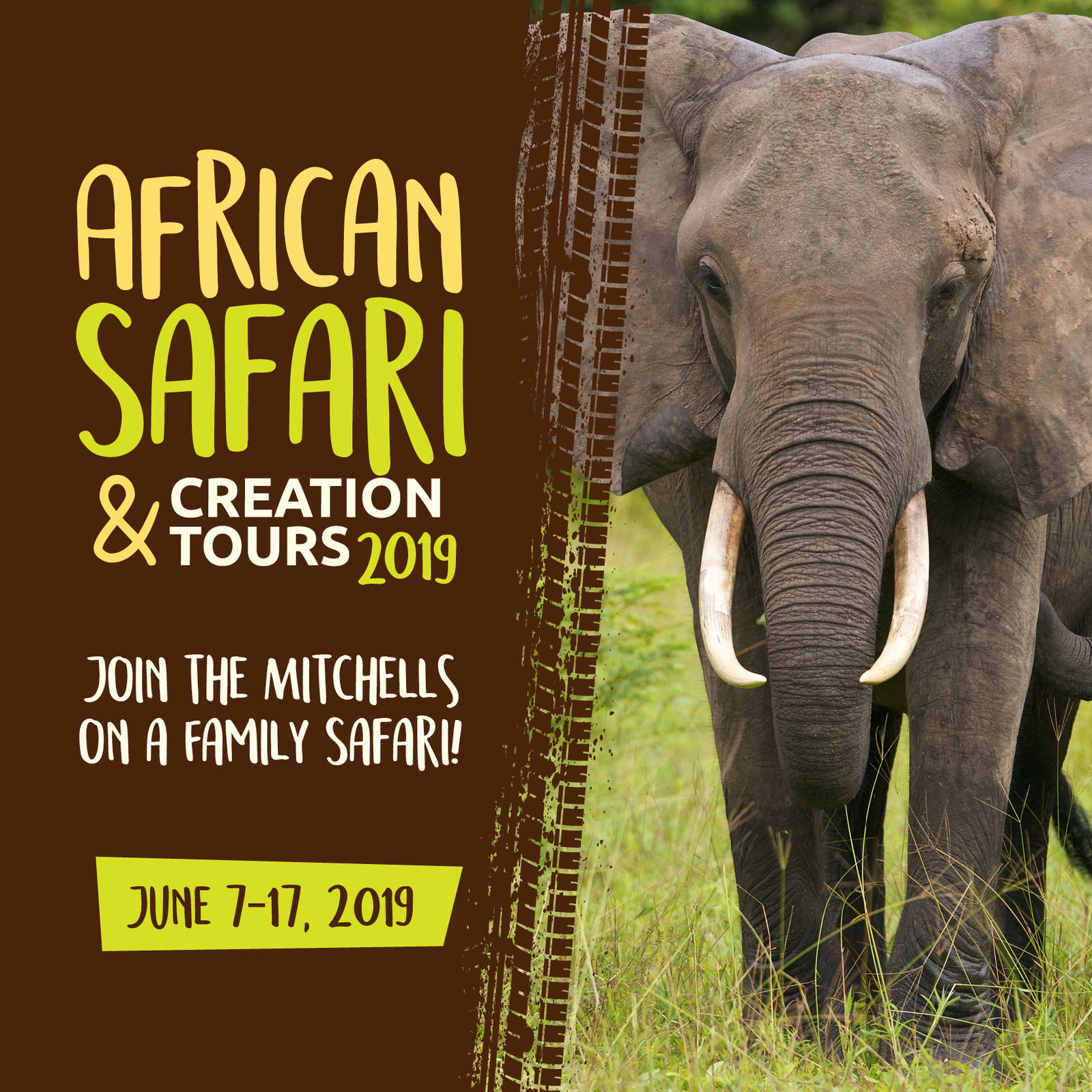 Living Passages has planned an exciting trip including interactions with elephants in their natural habitat, a walk with lions, stargazing in the southern hemisphere, and scouting for hippos, rhinos, and other iconic African wildlife. The accommodations are luxurious, and, during downtime, you can enjoy a massage or soak in the spa, a game of golf, fishing, archery, hunting, horseback safari, and more. This doesn't sound like a work trip for Tommy and Liz to me!
I'm kidding, of course. Both Tommy and Liz will both be teaching, providing you and your family with solid biblical worldview instruction. They are very knowledgeable about God's Word, science, and history and are thrilled to be able to share some of that with families while enjoying God's incredible creation as seen in South Africa. By the way, AiG co-founder Mark Looy will be on the safari as well, so you can have some fellowship time with Mark and get some "behind-the-scenes" AiG news from him.
This trip is sure to be the trip of a lifetime. Don't miss out! Register with Living Passages today to secure your spot. Learn more on the outreach page of our website.
Thanks for stopping by and thanks for praying,
Ken
This item was written with the assistance of AiG's research team.