These two free Christmas events are now a tradition for many families, and the number of visitors keeps growing each year. We love seeing individuals and families pouring in to enjoy the celebration of Christ's birth and what it means for us today. And they come from all across the USA (and other countries).
ChristmasTime at the Ark Encounter
When guests join us for our family-friendy ChristmasTime at the Ark, they can experience features such as:
Beautiful rainbow lights on the side of the life-size Noah's Ark
Colorful Christmas light displays
Skating on the largest Glice® rink in North America
Yummy holiday treats and dining
Our massive fair-trade market, which is the perfect place to finish your Christmas shopping while helping underprivileged artisans around the world and supporting world missions
A special Little Shoppers Shoppe where kids can purchase pre-wrapped gifts for their family or friends
Admission to our Ararat Ridge Zoo with the option for camel rides to make you feel like you are part of the first Christmas
Zip line tours over the snowy trees and valleys around the Ark
And more!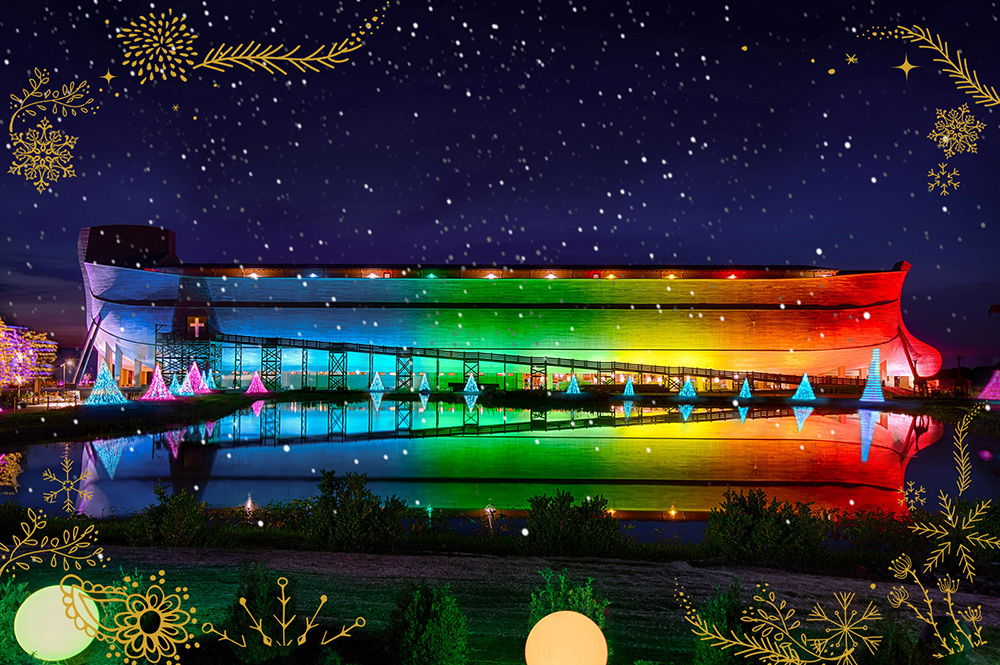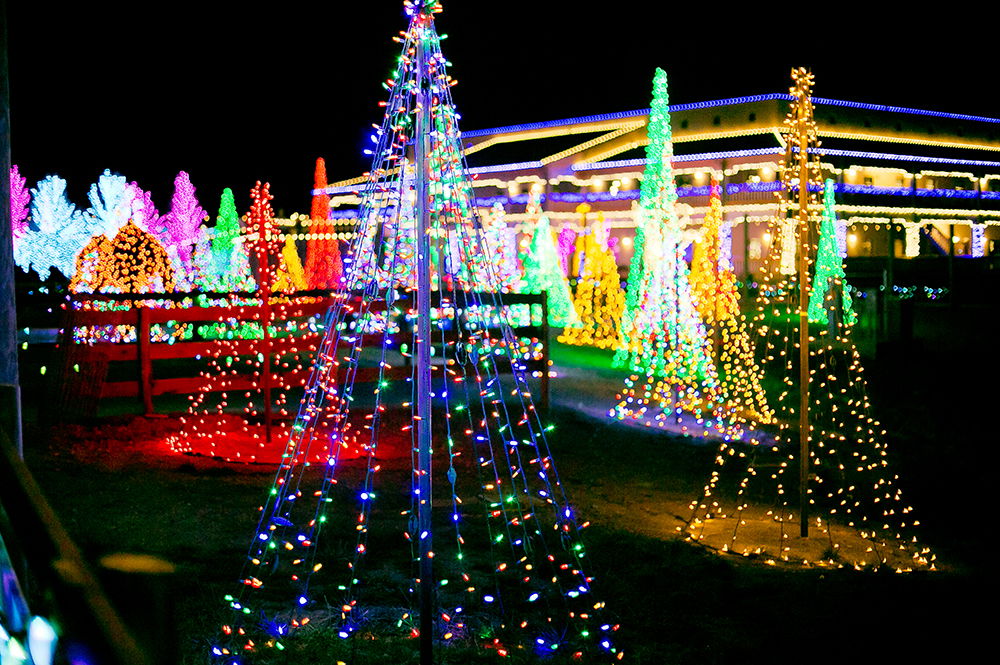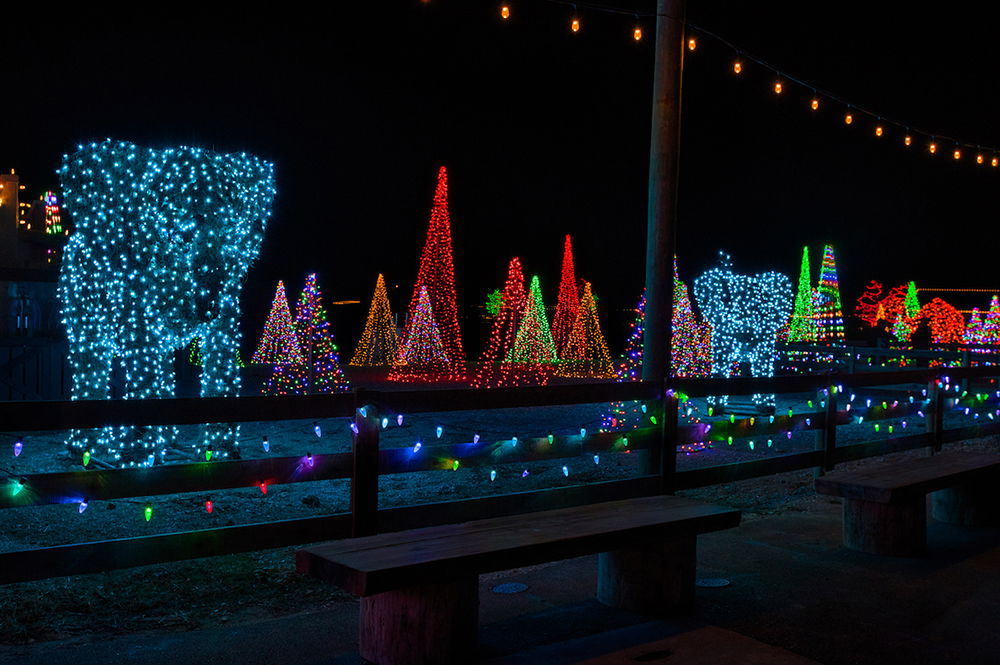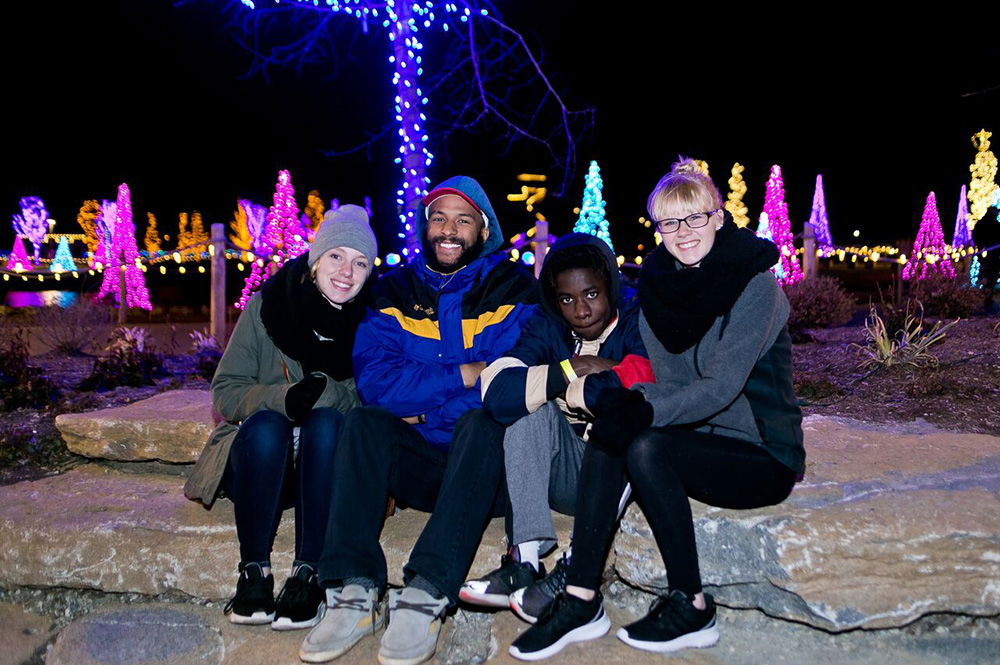 ChristmasTown at the Creation Museum
Guests can also travel to the Creation Museum and catch a glimpse of the remarkable events that surrounded the wonder of Christ's birth during the 12th annual ChristmasTown, which features:
A nativity with real animals and live actors
A dazzling garden of lights—the best in the area!
Delicious holiday food
Live Christmas music
Christmas shopping to help you find something for everyone on your list
Admission to our wonderful Eden Animal Experience with the option for camel rides (these are popular with people of all ages all year, but especially at Christmas time)
Zip line tours across the lake to see the spectacular lights from above
Our 4D Special Effects Theater
A special planetarium show
A special kids Fun Zone in Legacy Hall
And more!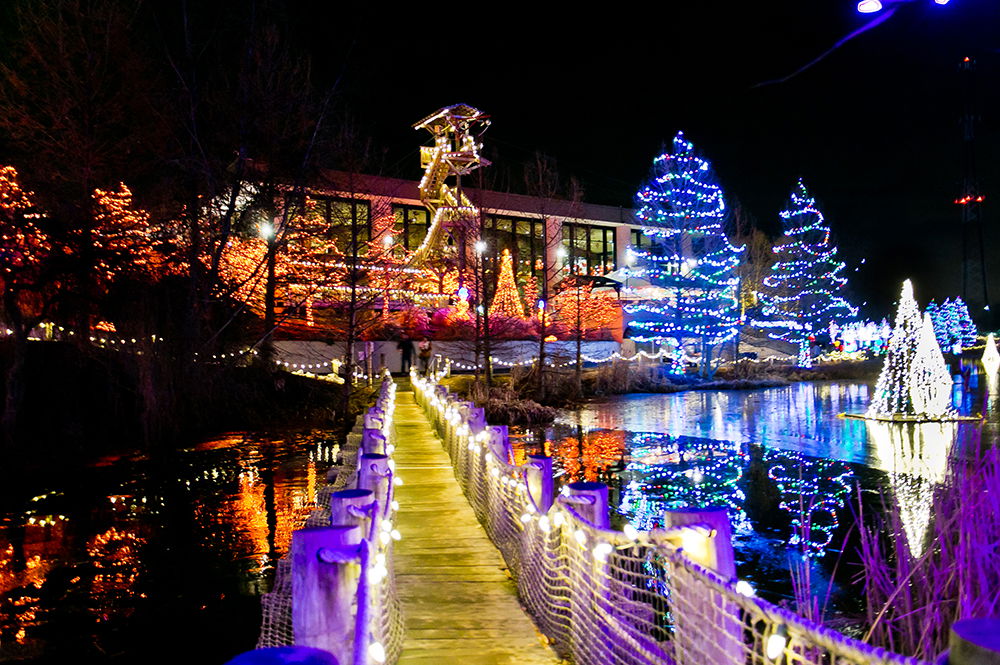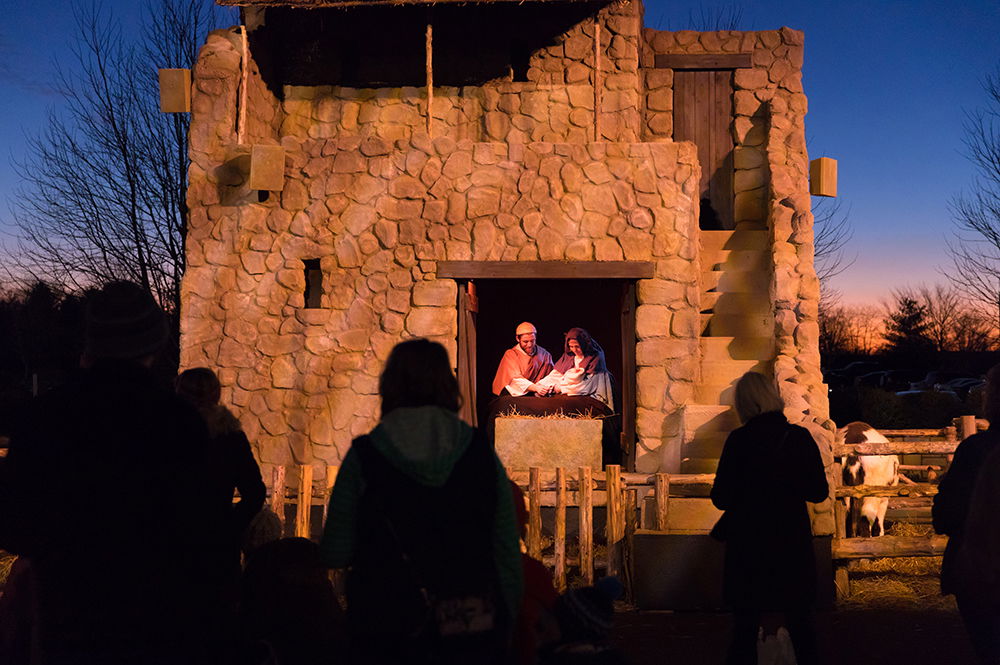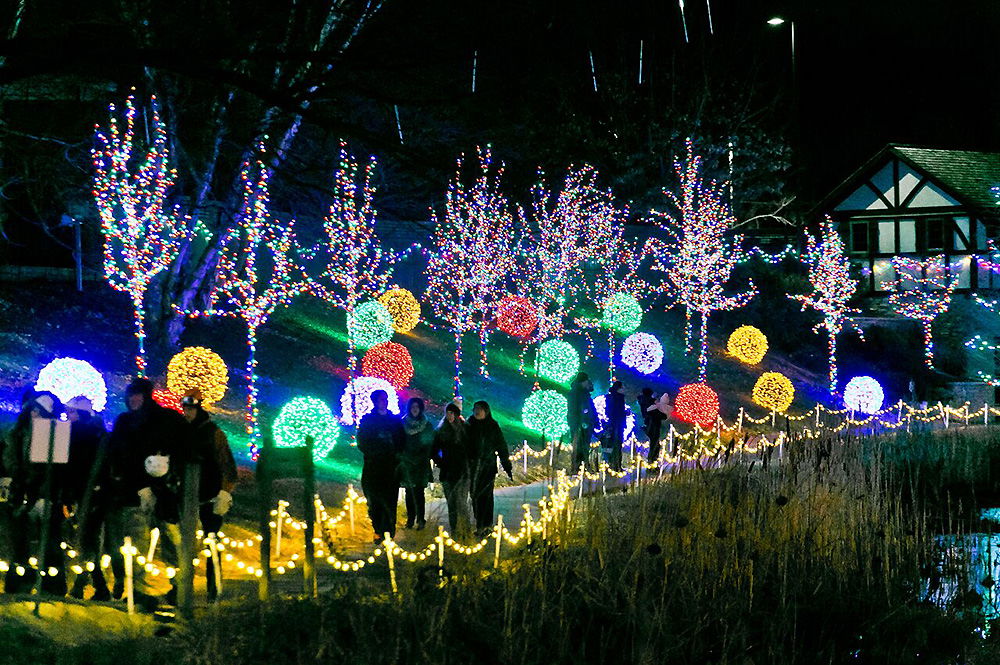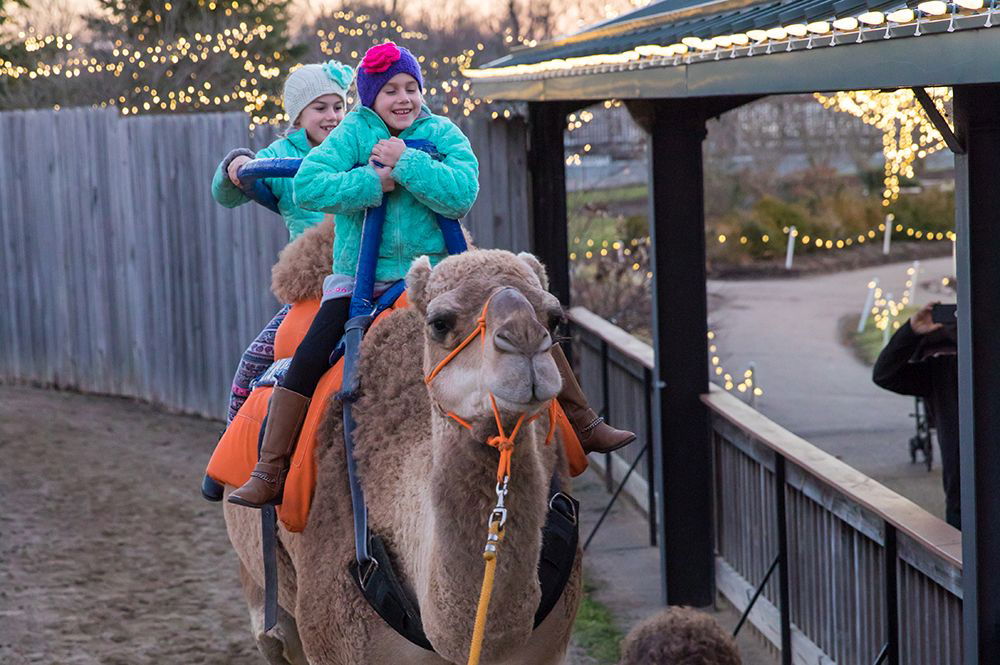 Both events offer free admission to the grounds with a nominal parking fee. See the websites for details regarding additional costs for certain items. If you choose, you can upgrade your experience to tour the Museum or Ark (after 5pm) and get other great deals as part of the enhanced experience. We hope you and your family will make plans to come and that these unique Christmas events will become a new family tradition for you, as they have for so many others.
Learn more, and plan your visit, at ArkEncounter.com/christmas and CreationMuseum.org/christmas.
Thanks for stopping by and thanks for praying,
Ken
This item was written with the assistance of AiG's research team.