This weekend is going to be an exciting time here at the Creation Museum! On Saturday, October 17, 2015, we've got all kinds of fun, family activities planned. First there's the 8 a.m. Raptor Run (be sure to register online beforehand), and then the Fall Fun Day starting at 11:30 a.m. The Fall Fun Day is a great value at only $5 to participate in the face painting, balloon tying, K9 demonstrations, musical performances. Plus all different kinds of food will be available for purchase!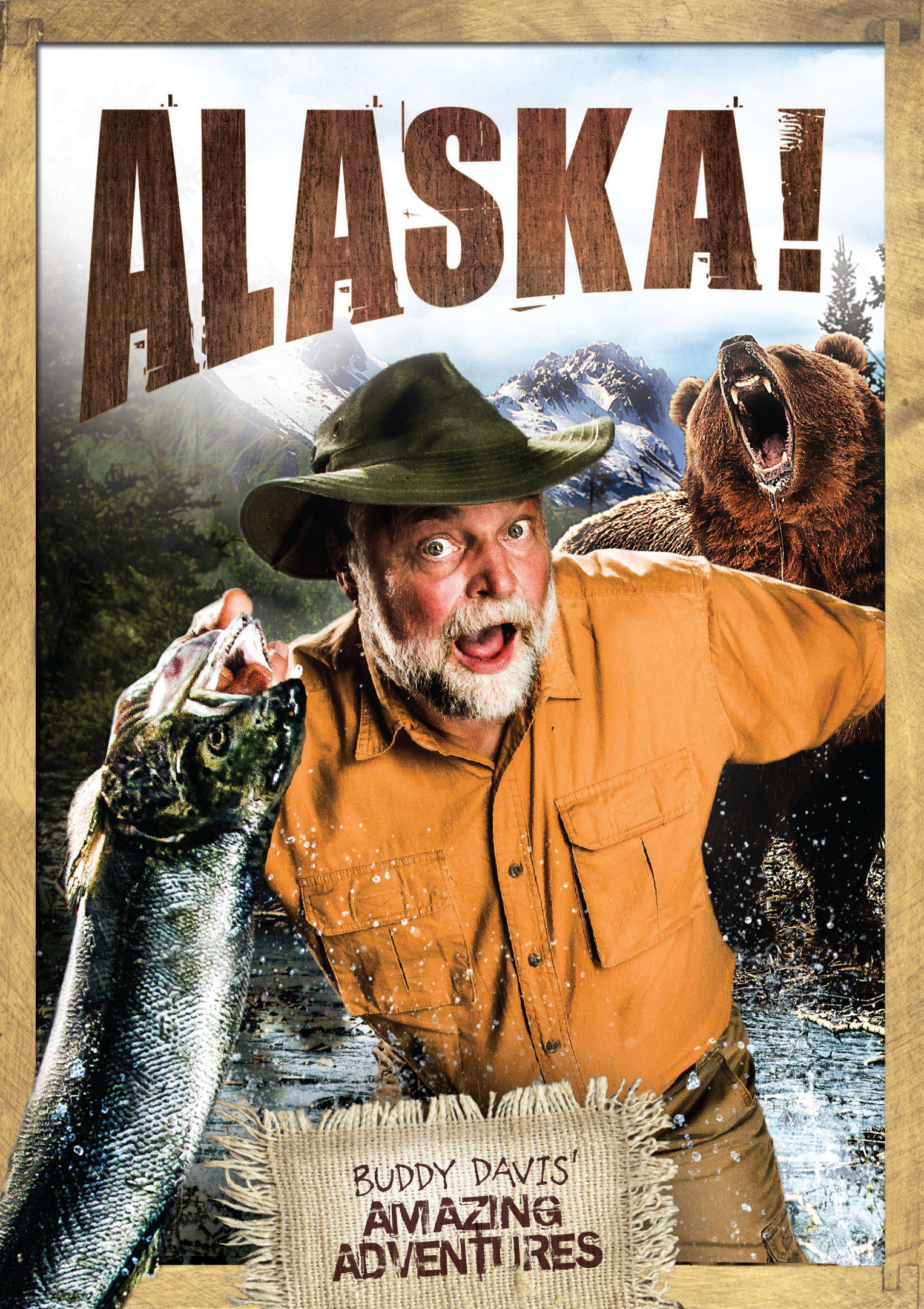 And, to end the day, you can stick around for a free special premiere at 6:30 p.m. of my good friend Buddy Davis' brand-new adventure DVD, Alaska! You and your family will laugh and sing-a-long with Buddy as he explores God's creation in Alaska. You'll even be treated to a live performance by Buddy of a fun family song. Now, this DVD is an entertaining treat for kids and families, but it's also an incredible teaching tool. Buddy will teach your kids about species and varieties in God's creation using the bear kind as an example. Equipping your kids to understand variation within a created kind is essential for combating evolutionary teaching because it's this variety that is often used as "proof" of evolution. But what Buddy will show kids is that animals change—that's why we've got grizzlies, black bears, and polar bears—but they are all bears! They never change outside of the kind that God has created. So small changes in bears is not evolution—it's variation within a created kind.
Kids will also learn about how God calls us to be fishers of men, how the mountains were raised and the valleys were lowered at the time of Noah's Flood, and about the value of gold in the Bible. Your kids will be having so much fun they won't even realize they're learning—but they definitely are! They will be building a more biblical worldview and learning to think starting with God's Word. This is an essential part of raising our kids in the Lord because it lays the groundwork for the rest of their thinking and how they interpret the world.
With so much evolutionary propaganda in school and in the media, it's so important that we teach our kids and grandkids to stand on the authority of God's Word from the very beginning. We need to help them to realize that God's Word can be trusted from the very beginning and that they need to start their thinking with God's Word. I encourage you to come out to the Creation Museum for the Fall Fun Day festivities for only $5 and then either stick around or join us just for the free premiere of Buddy's DVD adventure. And if you can't make it out to the museum, check out Buddy's newest adventure Alaska!, or the other three DVDs in the Buddy Davis' Amazing Adventures collection, in our store.
Thanks for stopping by and thanks for praying,
Ken
This item was written with the assistance of AiG's research team.
*Admission to Fall Fun Day does not include admission to the Creation Museum.