Here at the Creation Museum, we have a special program this year called "Kids Free in 2014." With a paying adult, all children 12 and under get into the Creation Museum for free! This has all been part of our ministry theme this year, "Standing Our Ground, Rescuing Our Kids." The theme is based on Galatians 1:4, which tells us that Christ "gave Himself for our sins, that He might deliver us from this present evil age."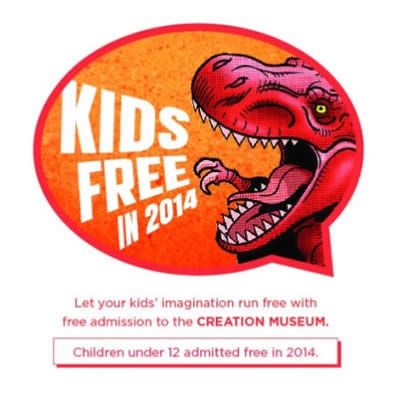 In the same way, our goal at Answers in Genesis is to equip you to rescue your children from this evil age. How do we do that? Well, we do this through the many outreaches of the Creation Museum and Answers in Genesis. Part of our outreach is to produce great resources that you and your families will find helpful and engaging as you search for answers to the skeptical questions of the day.
Not long ago, Bodie Hodge and I published the two newest volumes in The Answers Books for Kids series: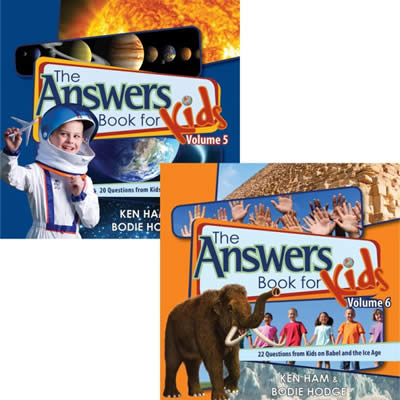 Volume 5 places a special focus on space and astronomy, answering questions like "What day were the planets created?" and "What are black holes?" Volume 6 answers questions about the Tower of Babel and the Ice Age, such as "Is the Tower of Babel still here?" and "What is the Ice Age?"
Now, all the questions that are answered in these books were actually submitted by children. The answers provided are written for suggested ages 5–11. This series is an excellent resource for any family to have on their shelf, especially homeschooling families.
I encourage you, if you haven't added The Answers Books for Kids volumes 5 and 6 to your collection, order it from our web store today. And if you don't have any of them, visit our web store to find our special offer to get all six at once.
Also, follow the link for more information on the Kids Free Program at the Creation Museum this year.
Thanks for stopping by and thanks for praying,
Ken