Spring is in the air—and it's time to plan your summer vacation!
Please join me, many of our staff, and special guests for our 2014 Answers Mega Conference for the family, "Creation to the Cross." This year, we're excited to announce that the Answers Mega Conference will be held at Calvary Chapel Costa Mesa in beautiful southern California.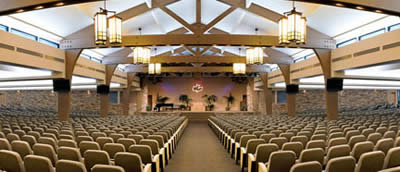 This year's family conference features an exciting line-up of guest speakers like Ray Comfort (I have just worked with him to produce a two-video set to counter the terrible Noah movie coming out March 28), Todd Friel, Eric Hovind, and Brian Edwards, along with all your favorite AiG speakers and me. It will be an inspiring time of biblical teaching and creation apologetics.
There will also be some wonderful programs for children, including AiG's newest Vacation Bible School (VBS) program, International Spy Academy. VBS will run concurrently with the morning sessions that the adults will be attending. What's more, there will be some engaging teen breakout sessions on Tuesday and Thursday evening. And the nice folks of Calvary Chapel Costa Mesa will also be staffing their nursery to provide childcare. This will certainly be a fantastic event for the entire family!
And with the Pacific coast and sunny beaches just a few minutes away, it's a great way to enjoy some fun-filled family time as well.
We at Answers in Genesis would love to help you do most of your planning. Not only does our website show you how family-friendly this conference is, but it also lists hotels in the area that have offered special convention discounts for those who attend the Answers Mega Conference.
Register today and save 20 percent! The "early-bird" discount ends Monday, March 31, 2014.
Visit answersmega.org for complete details and to register today.
I urge you not to miss this exciting, faith-building event for your family this summer!
Thanks for stopping by and thanks for praying,
Ken