This week Answers magazine readers will have another opportunity to talk with an author about an article in our award-winning magazine.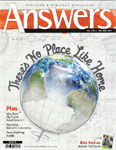 Tonight at 7:00 PM (Eastern Time), Dr. Georgia Purdom, Answers in Genesis staff geneticist, will be talking live on a Google Hangout with Mike Matthews, Answers magazine's editor in chief. They will discuss her article in the current issue of Answers, "Galápagos Islands—Revisiting Darwin's Laboratory." Dr. Purdom will also respond to questions from viewers during the Hangout.
The animals on the Galápagos Islands are used as a showcase for evolution and often featured in public school and college science textbooks. For instance, what are called "Darwin's finches" are used in many texts (and TV documentaries) as supposed evidence for molecules-to-man evolution. Dr. Purdom, with her expertise in genetics (she has a PhD in molecular genetics), can clearly show that such examples from the Galápagos have nothing to do with Darwinian evolution.
If your question is used in the live chat, we will send you a coupon code for 20 percent off a signed copy of Dr. Purdom's beautiful new book, Galápagos Islands—a Different View, recently published by Master Books. One person's name will also be drawn for a free signed copy of the book, so get your questions ready!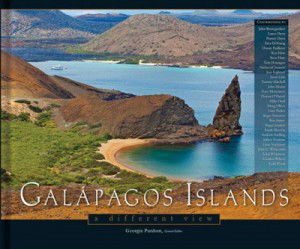 Follow this link to the Google Hangout event, beginning tonight at 7:00 PM (Eastern Time).
I urge you not to miss such a unique opportunity. And if you're not a subscriber to our family-equipping, faith-building Answers magazine, I encourage you to visit our website at AnswersMagazine.com and subscribe today!
Thanks for stopping by and thanks for praying,
Ken