By now you may have heard about our fantastic new zip line course here at the Creation Museum. Among our many promotional efforts to get the word out, we have posted about a hundred billboards spread out over six metropolitan areas. Here is one of the billboards:
The zip line course—the biggest in the Midwest—includes over 23 lines (with a dual zip line that is over 1,700 feet long), 10 sky bridges, and an Aerial Challenge Course.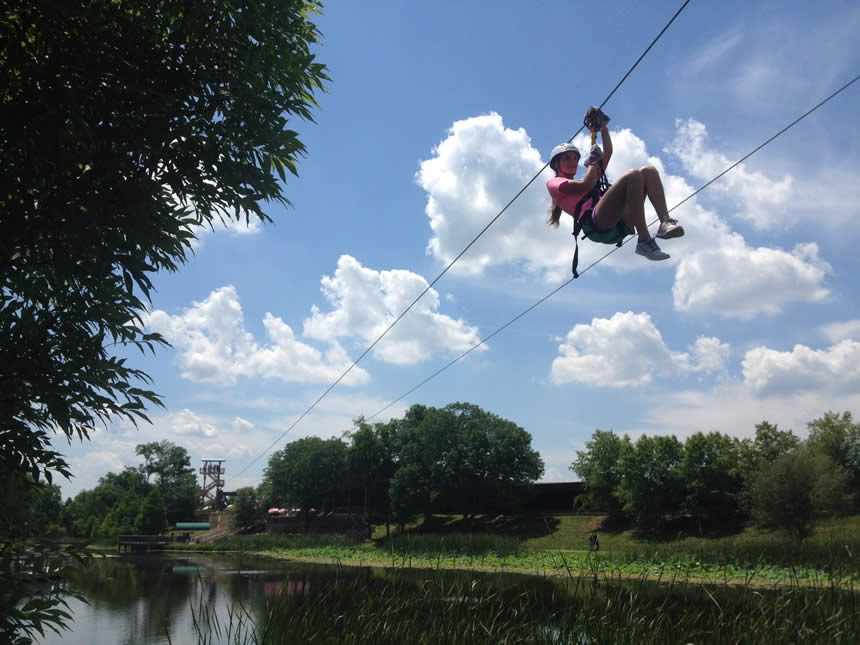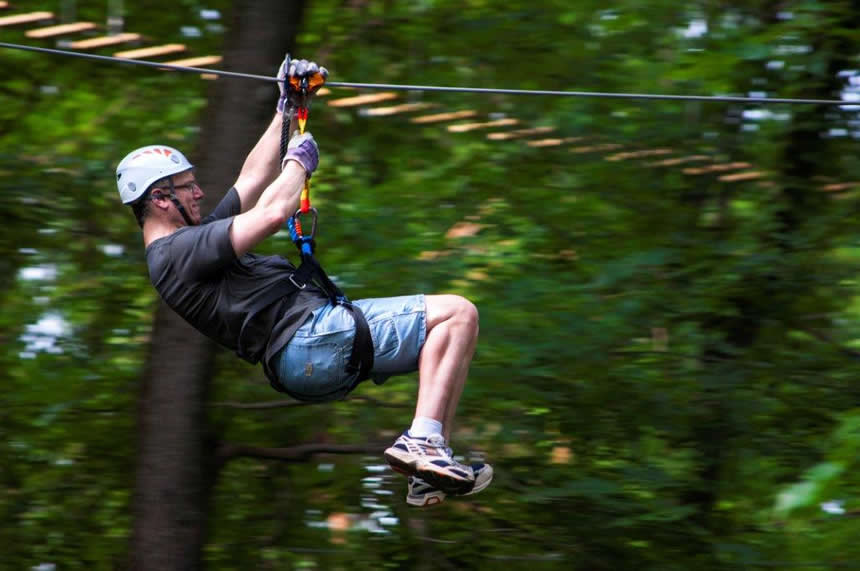 Now your group can take a trip to our spectacular Creation Museum and the zip lines—and we will help you cover all of the expenses! Yes, we can show your group how to enjoy all that we have to offer, including covering your gasoline expense, overnight accommodations, meals, museum admission, and your chosen level of zip line fun—for free! (I'll explain more about this excellent consignment idea with you in a moment.)
Not only will everyone in your group receive admission to the museum for two consecutive days and a zip line adventure tour, but your group's lodging includes meals at Potter's Ranch, a Christian camp with air-conditioned cabins just a short distance from the museum. And to make this program even better, we will cover the cost of your gas (up to 500 miles).
To get started, we will simply gather some basic information from you and put together a consignment package for your group to complete based on your exact trip details. Then we provide you with a discount code which allows people you share the code with to purchase tickets online at a reduced price of $20 per ticket, for a savings of $9.95 each. You can share this code with friends, Facebook friends, family members, and anyone else you choose—all of the sales are tracked toward your goal. Once your program is completed, we will help you schedule your trip and make your overnight reservations with Potter's Ranch.
Our goal has always been to help fellow believers live out 1 Peter 3:15, "But sanctify the Lord God in your hearts, and always be ready to give a defense to everyone who asks you a reason for the hope that is in you, with meekness and fear." What better way to help equip your group to live out this verse than a trip to the Creation Museum and to learn more about the truth of God's Word? And while you're here, you can enjoy fun, fellowship, teaching, and excitement.
For more information simply send us an email and be sure to include the words "zip trip" in your message. We hope to hear from you soon!
Aerial Challenge Course
In addition, we now feature an
Aerial Challenge Course
outdoors, next to the zip lines. The aerial activities have names like Postman's Walk, Fence Posts, Vines, Balance Beam, Burma Planks, No Hands Bridge, and Pirates Crossing (to name just a few). There are about 35 fun and sometimes challenging activities. In this course, there is even an aerial section for children ages five to nine (with shorter and lower zip lines). Now virtually the entire family (or group) can participate on the high ropes and zip lines.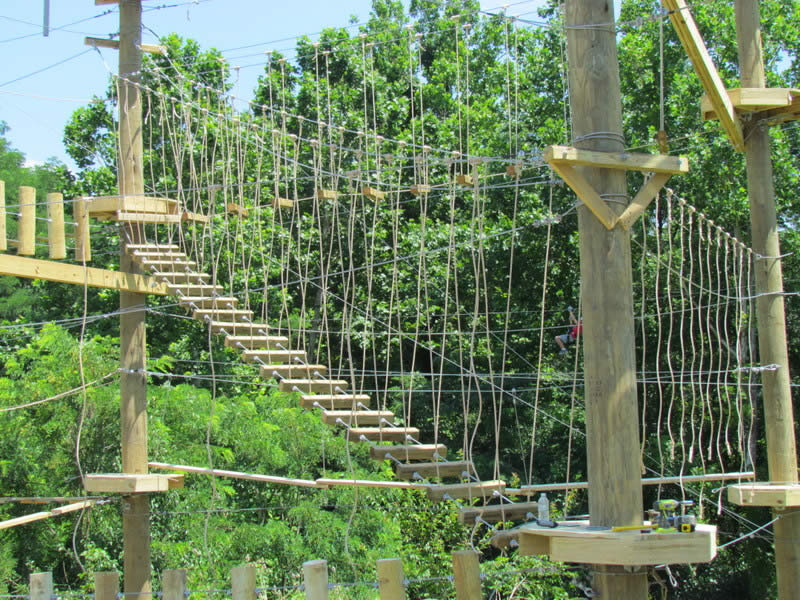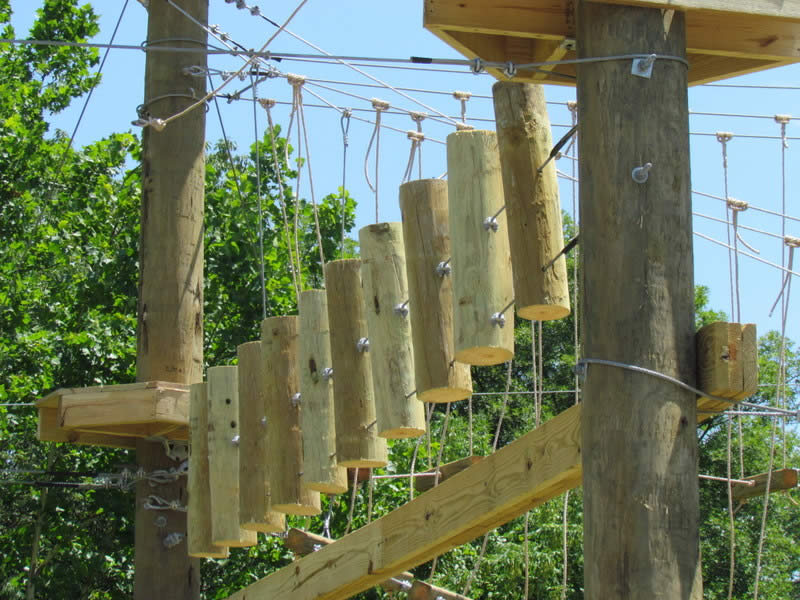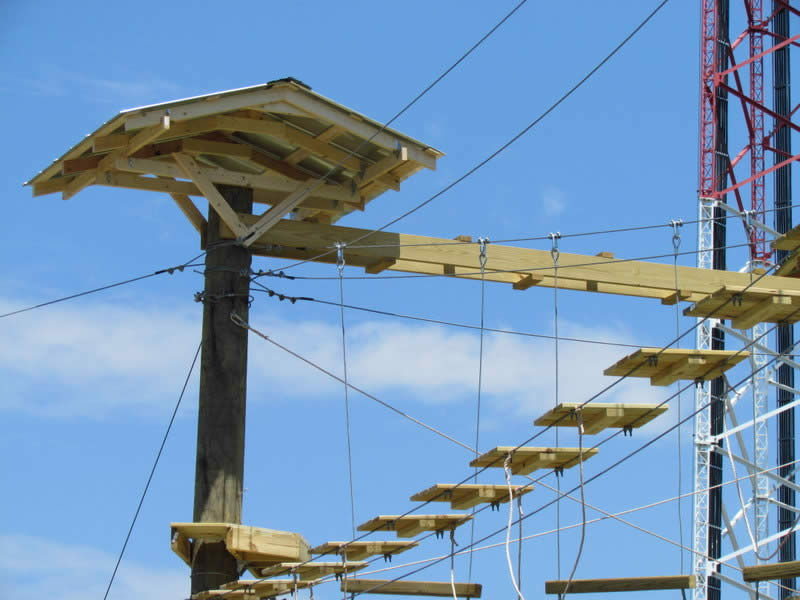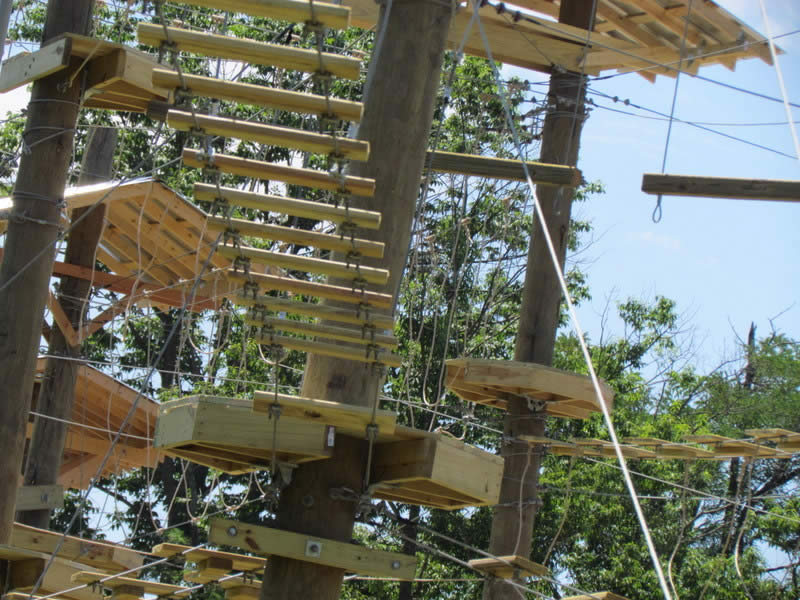 Thanks for stopping by and thanks for praying,
Ken