Recently I joined Christian leaders like Dr. Johnny Hunt (former president of the Southern Baptist Convention and a good friend of AiG) and others to record videos for a unique Christian website, TrueLife.org. Through videos presented online and elsewhere, the purpose of these videos is to show web visitors—especially skeptics—that the Bible is trustworthy and authoritative. Then, these videos powerfully share the gospel of Christ and direct viewers to a list of Bible-upholding churches in their area.
Jesse Connors is the founder of TrueLife, and he traveled here to record me inside the Creation Museum. The following videos have now been released where I address questions from the minds of skeptics:
Here are two photos taken at the video shoot as we recorded in the "Wonders Room" of the museum.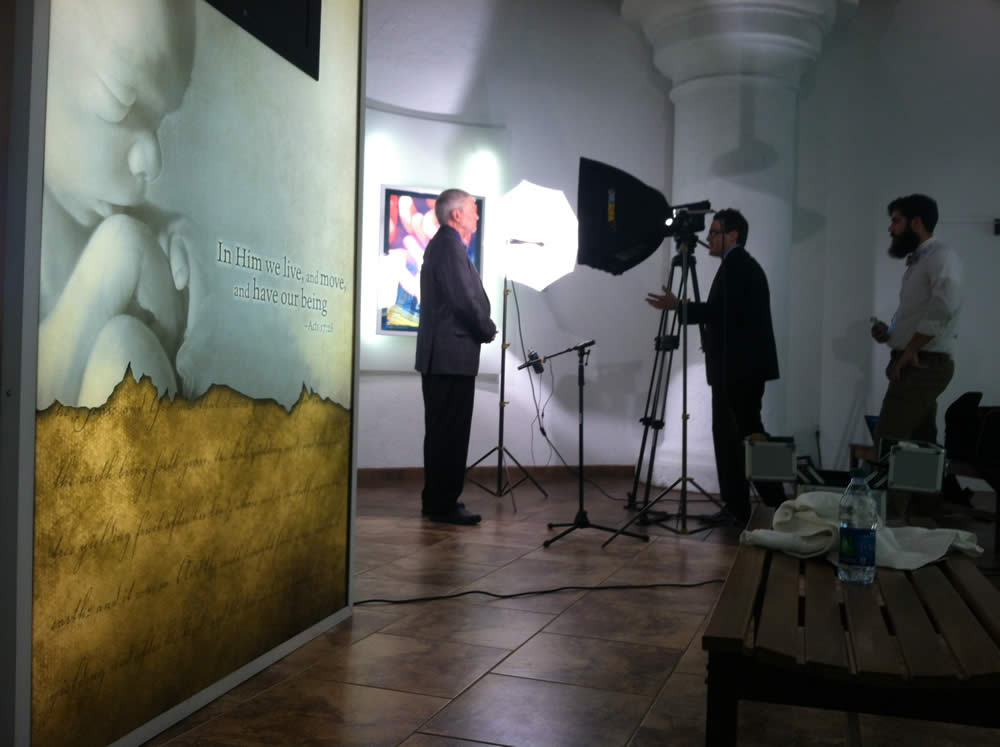 Go to the news release on TrueLife.org to watch my intro video and find out more. While there, you can see videos presented by other ministry friends, such as Pastor Jonathan Falwell at Thomas Road Baptist Church in Virginia.
Thanks for stopping by and thanks for praying,
Ken