The leading publisher of creation apologetics books in the world is Master Books. Many AiG resources are published through Master Books. In fact, these AiG resources are by far the biggest selling and most popular such apologetics resources in the world.
This week, Master Books is featuring their products, including AiG resources, at the International Christian Retailing Show being held this week in Florida. Master Books has won many awards over the years for its excellent publications.
Here are some photographs taken of parts of the Master Books booth at the show featuring some of AiG's new resources including The True Account of Adam and Eve (a new book for kids I have written that will be available around September), an updated and revised 25th anniversary edition of my book The Lie (available October this year), the updated, revised and modernized A is for Adam and D is for Dinosaur books. AiG's extremely popular books The New Answers Books (and The Kids Answers Books) are also featured.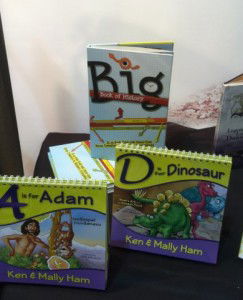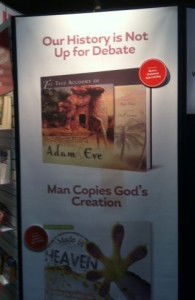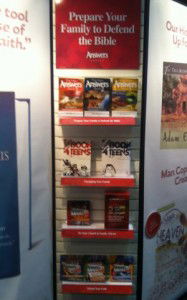 This year, the Big Book of History (of which AiG's Bodie Hodge is an author) won first place in the Christian Retailing "Retailers Choice" awards in the Christian Education category. Congratulations to Master Books for another excellent publication.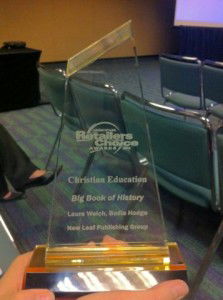 You can find out information about this fantastic book on our online store.
We praise the Lord for the numerous resources AiG has been able to produce over the years.
Thanks for stopping by and thanks for praying,
Ken