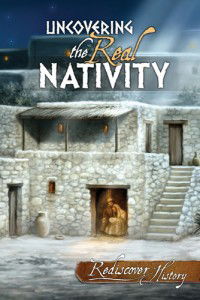 On this Christmas morning in the USA (a snowy Christmas morning here in Northern Kentucky), I trust you will all have a blessed Christmas with your family and friends.
I wanted to give all of you the opportunity of reading the booklet entitled Uncovering the Real Nativity that is being handed out free to people at the special Christmas Town evening programs at the Creation Museum (four more to go by the way:  December 27, 28, 31, and January 1—go to the Christmas Town page for details).
The booklet was put together by various staff at the AiG/Creation Museum ministry.
This would be a good booklet for you as a family to read through as a special devotion/teaching time.
You can download this booklet to your computer at the following link (or just open it at the link and read from there): Uncovering the Real Nativity
Thanks for stopping by and thanks for praying,
Ken