As most people around the country have been scraping ice off their windshields or shoveling snow off their sidewalk, they (you?) may be dreaming of warmer weather and your summer vacation.
Now is a great time to make reservations for our Defending the Faith 2010 family conference. Join us for four days of apologetics teaching and family fun in the beautiful Smoky Mountains of Tennessee. The conference dates are July 19–22, 2010, and will feature speakers such as Dr. Voddie Baucham, Dr. Herb Samworth, several AiG speakers, including me, and special tracks for teens and women. Don't forget that paid registrations before March 31 receive the "early bird" discount.
For those of you who have already registered, be sure that you book your hotel room soon. We have several area hotels that have partnered with us to offer some excellent savings for our conference guests. But those rooms and rates won't last. As the vacation season draws nearer, these hotel rooms will begin to fill up fast.
Visit our conference website for details on the special rates at hotels, including Wilderness at the Smokies, Holiday Inn Express, Fairfield Inn of Sevierville, the Clarion Inn Willow River, and the Baymont Inn & Suites.
Make sure you let these hotels know that you appreciate them partnering with Answers in Genesis for Defending the Faith.
By the way, 1400 people have already registered for this conference that begins in July!
I Am Not Ashamed
Here is a photo (taken on a cell phone—so excuse the quality) of two young ladies in California wearing our new "I am not ashamed" T-shirts!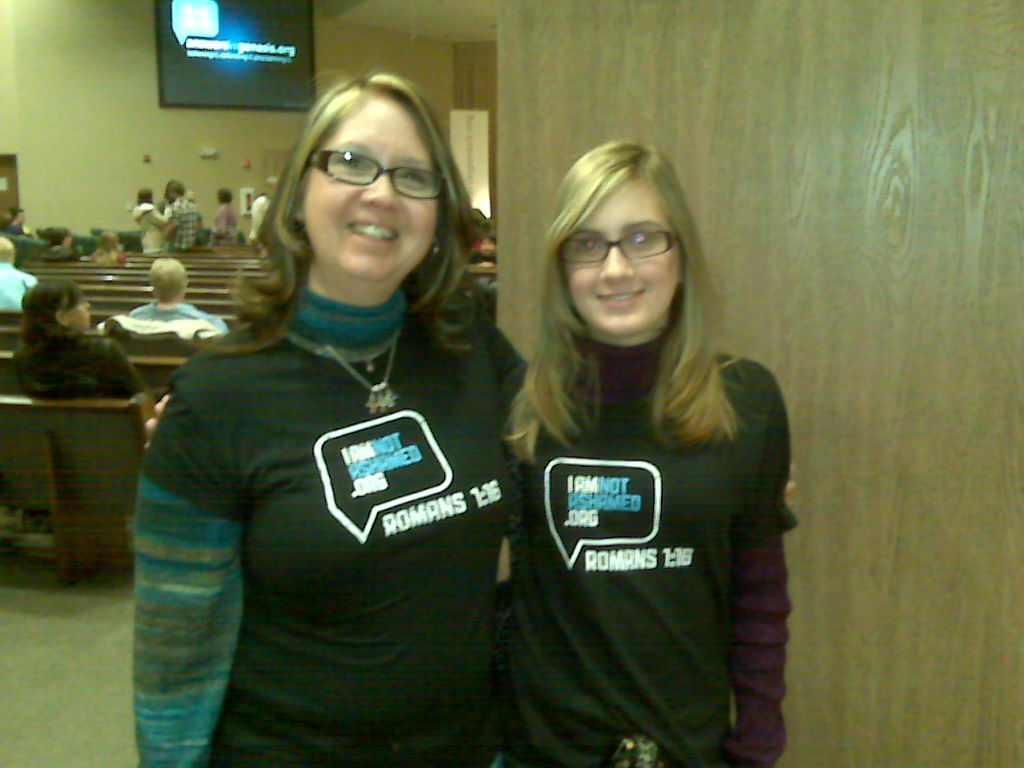 We've just finished our meetings in San Jacinto and Hemet, California. While in the area, Dr. Jason Lisle and I did school assemblies—Jason spoke at Hemet Baptist Christian School (center photo).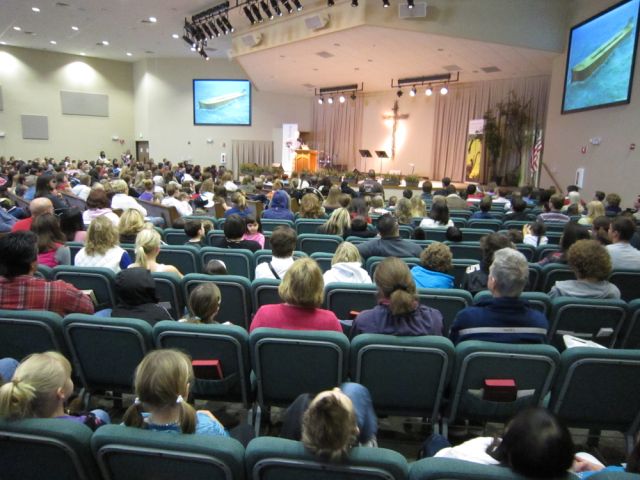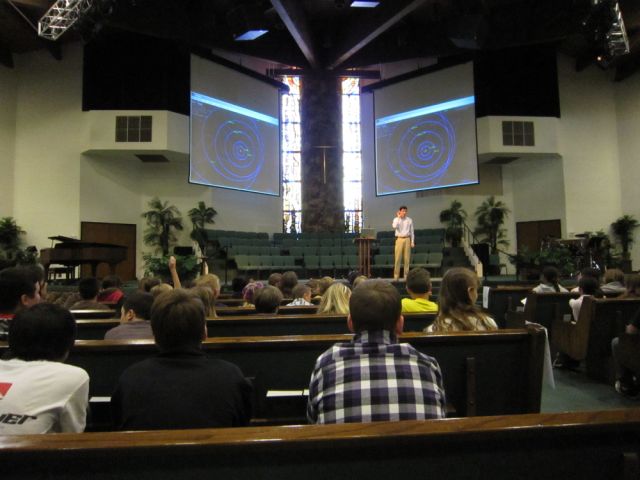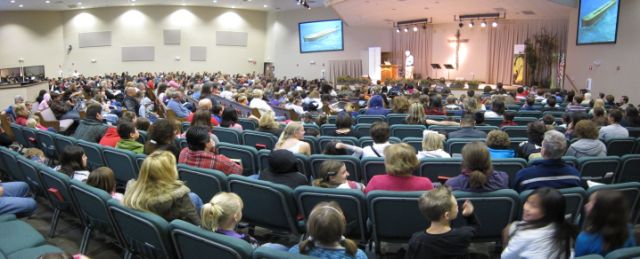 On to West Virginia
Today we are on our way cross-country to West Virginia, where I will be speaking at Appalachian Bible College. There is a special public meeting on Thursday night. Go to the AiG website for details. Appalachian Bible College—south of Charleston—is one of the few such colleges that takes the same stand as Answers in Genesis on the book of Genesis.
Devotion: The Holy Ghost
(Acts 19:2) He said unto them, Have you received the Holy Ghost since ye believed
To value and be conscious of and reliant on the indwelling presence of the Holy Spirit takes us from hopelessly working for to effectively working with God.
Thanks for stopping by and thanks for praying,
Ken