On Monday night the Creation Museum hosted its first ever overnight program. Donelson Christian Academy made the drive up from Nashville, Tennessee, with their sixth grade class for this adventure.
This program began when the group arrived at the museum after hours. The students were excited when their bus arrived and they stepped into the parking lot of the Creation Museum. They kept up their enthusiasm throughout their fun-filled evening. Not only did they experience the exciting Men in White show, but they enjoyed an after-hours journey through the Creation Museum.
These kids pored over every detail of the museum as they walked through, taking their time to make sure that they didn't miss anything! The students then enjoyed a late-night video presentation and snack before turning in for the evening.
Tuesday morning they woke up to breakfast in Noah's Café and a thrilling presentation of the planetarium program The Created Cosmos. It was a somewhat tired, but excited group of kids that then bade farewell to the museum Tuesday morning on their way home.
If you'd like to schedule your own adventure for your group of 30–70 please call our Customer Service Department at 1-800-778-3390.
Here are some photos of the Donelson Christian Academy group at the Creation Museum: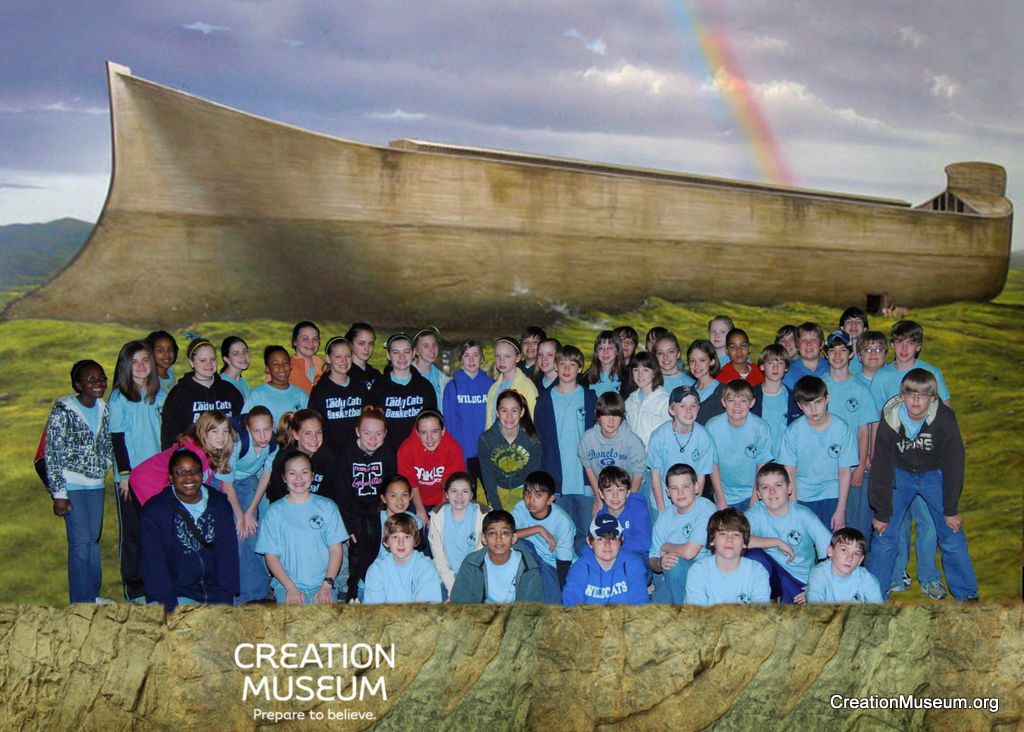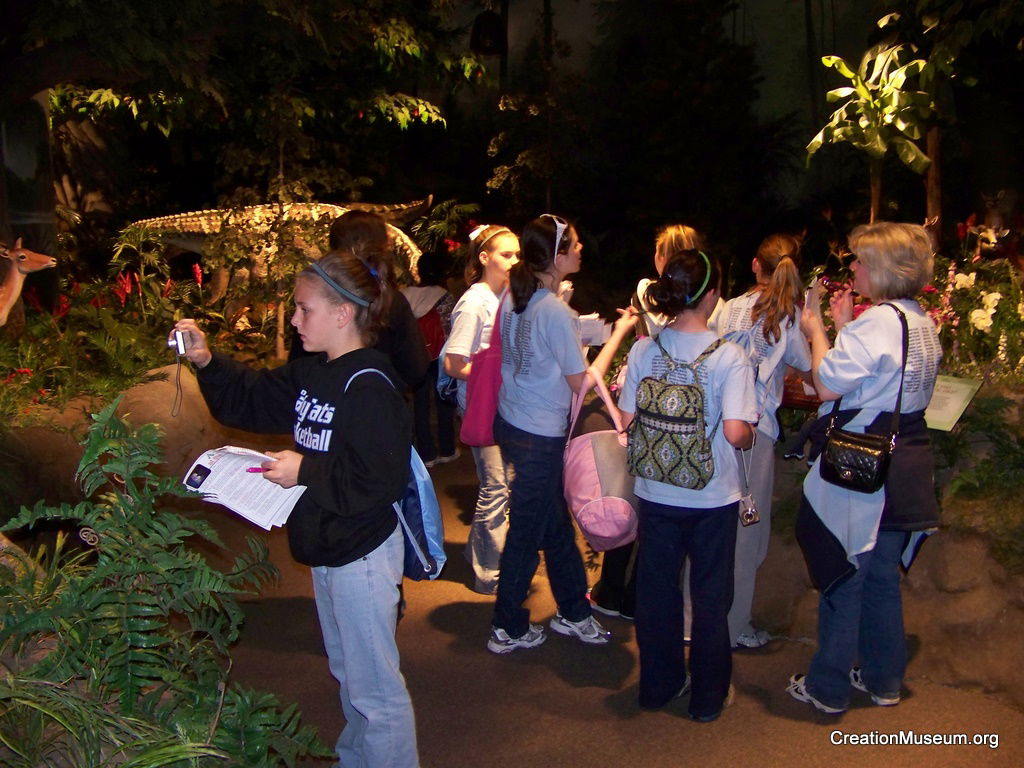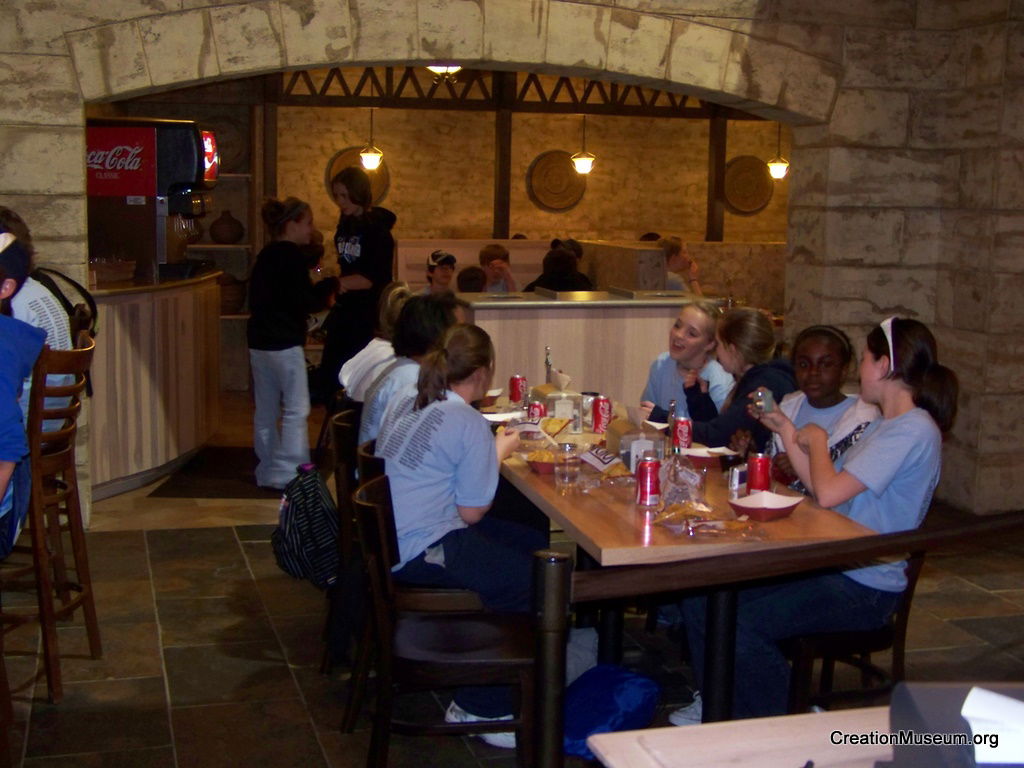 Convicted and Encouraged
We receive so many positive emails each day—here is one that had a photo attached:
We have 5 children and we have used so much of the AiG material to teach our children the truth that we sometimes might not even hear at church. We had the wonderful opportunity to go see Ken Ham and Buddy Davis at Starkey Road last Sunday. We were there for all three messages and our 5 year old had the opportunity to be in the workshop with Buddy Davis. We were so convicted and encouraged. We are so thankful for Ken Ham and this ministry. We plan on sharing the DVD sessions with the leadership at our church. We have been wanting to go to the museum since it opened and we are in the process of making a decision to go next week for Spring Break. Attached is a picture that we took with Ken Ham last weekend.
22 Months, 672,000 People
Today is the first of April. Just over 22 months ago the Creation Museum opened, and as of yesterday, over 672,000 people have come through the doors—people from all across America and around the world. Yesterday over 1200 people visited the museum (that is great for a Tuesday) and the numbers are continuing to increase now that Spring is here and we are heading for Summer.
As I walked around the Creation Museum yesterday, many people stopped me just to say "thank you" to AiG for being obedient to the Lord and building this special place. Find out more about the Creation Museum from the website.
Devotion
They should be with Him and send them

(Mark 3:14) And he ordained twelve, that they should be with him, and that he might send them forth to preach

Before service for the Lord Jesus Christ a dedication to daily spend time with Him must come; without that vital time with Him, self-effort will turn to frustration.
Thanks for stopping by and thanks for praying,
Ken