On Friday morning our first Answers WorldWide Medical Outreach team, Drs. Tommy and Elizabeth Mitchell and Laura Perrien, left Cincinnati for Saipan. The journey from Kentucky to Saipan took almost 27 hours. Here you see a photo of our three gallant travelers before the trip began. The photo of the team after arrival is not shown for humanitarian reasons.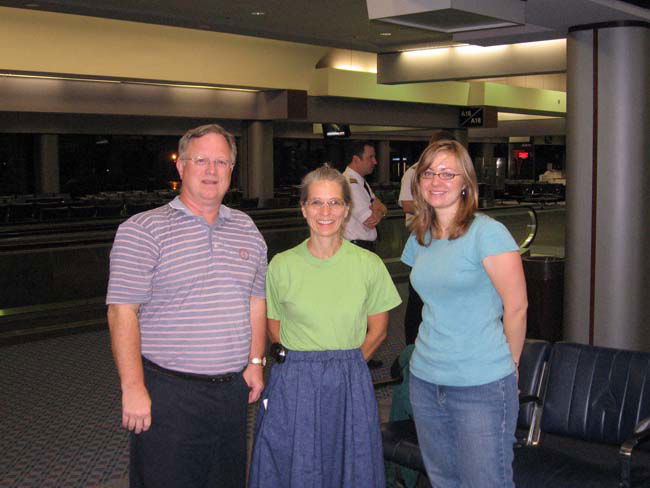 There was a praise point for this outreach effort almost before it began. The flight schedule had the team connecting in Houston, Texas, for the flights to the Pacific. As you are aware, hurricane Ike was bearing down on the Texas coast that very same day. The Houston airport was to be closed around noon that day due to the threat of this severe storm. Fortunately the team's outbound flight left Houston at 9:30AM, about two hours before the airport shut down. Rerouting the team at that late date would have been extremely difficult. Fortunately, all went well and the team arrived right on time!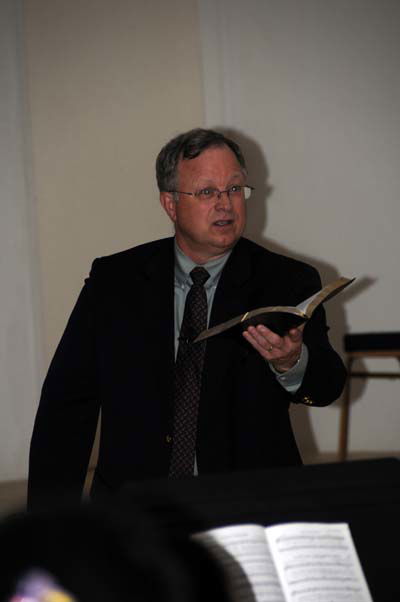 On Sunday morning Dr. Mitchell spoke at the English service for the Christian Bible Church. His message was about understanding the nature of God as Creator.
Sunday evening Dr. Mitchell spoke again at the church giving an overview of the messages to come this week. The Chinese interpreter made the message plain for the Chinese-speaking members of the crowd. Following the service, while enjoying a snack supper celebrating the Chinese moon festival, Tommy answered many questions that had burdened his listeners and more questions the message had raised.
There have been many calls about the meetings scheduled at the church. Dr. Wei even got an inquiry from a Korean couple who were visiting the island. They read about the talks in a newspaper ad about the conference.
The medical outreach is scheduled to begin Monday morning. Please pray that the both the physical and spiritual needs of those who come can be met.